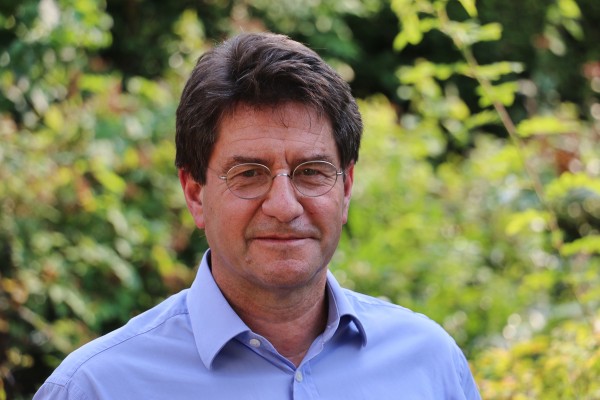 Prime Minister Theresa May has recognised David Shaw CBE and Ken McMillan MBE with the Points of Light awards for setting up AF&V Launchpad, an organisation working with former service-people to make a successful transition back into civilian life.
In 2013 they created 'AF&V Launchpad' with co-founder Nick Tubbs, to help veterans struggling to make the transition to civilian life to find a home and gain the skills necessary to find a good job.
Every day a new recipient of the Points of Light award is announced. The award recognises outstanding individual volunteers, people who are making a change in their community and inspiring others. David was the recipient of Monday January 23rd's award and he was followed by AF&V Launchpad's co-founder Ken McMillan MBE in receiving a Point of Light award on Tuesday January 24th.
AF&V Launchpad is an award-winning UK-wide charity that provides rented housing, employment and welfare support for veterans who struggle with transition from military service to civilian life.
The charity operates two refurbished old people's homes in Newcastle and Liverpool, accommodating around 80 veterans at any one time. The majority of residents (95%) come to the charity after a period of homelessness. It aims to get veterans into employment and living independently within two years.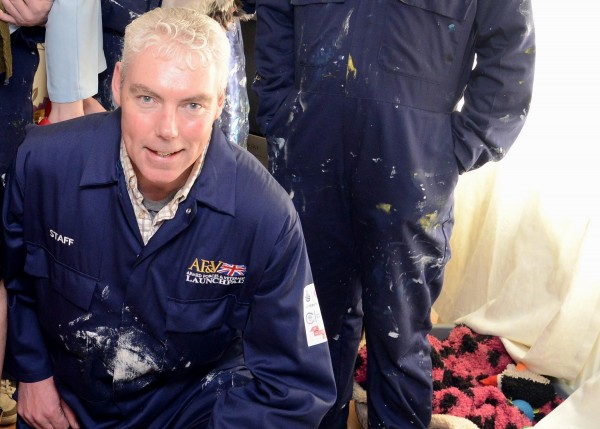 The Newcastle home is Avondale House, in the Byker Estate, which opened in 2014. It includes 34 one-bedroom flats and a 3-bedroom house. The Liverpool home is Speke House, to the south of the city, which accommodates 52 flats opened in early 2015.
Since launching in 2013, 230 veterans have passed through Launchpad's houses, or are still residents.
In a personal letter to David and Ken, Prime Minister Theresa May said: "You have given so much to this country through your service with our armed forces. It is inspirational that you have gone on to support your fellow veterans with 'AF&V Launchpad'. The transition to civilian life can be a challenging one, but your important work is giving service men and women in need the opportunity to create rewarding and fulfilling lives for themselves after their military careers."
David said: "I am delighted to accept this Point of Light Award in recognition of what the whole Launchpad team, past and present, does to help those of our armed forces' veterans who are in need.  My thanks also goes to all the organisations and numerous individuals who have helped and funded the charity; I implore them to continue providing their support so we can help other veterans with complex issues re-establish successful and independent lives."
Ken said: "I feel very humbled, privileged and honoured to receive the Prime Minister's Points of Light Award.  Although the majority of the Armed Forces leave the services with life enhancing skills, some veterans find it difficult to transition to civilian life and as such, can fall into a spiral of despair.  This often results in homelessness, criminality and substance misuse. Some suffer with PTSD, relationship issues or adjustment disorders and simply cannot integrate with their civilian counterparts.  The 'team of teams' that is 'Launchpad' attempts to address these complex issues.  Without the sterling support of ABF – The Soldiers Charity, the Big Lottery Fund, the LIBOR Fund and most importantly, our dedicated staff and Trustees, we would not have been able to help the hundreds of veterans that have benefited from a safe place to deal with their issues since August 2013.  As Winston Churchill said, 'When you're going through hell, keep on going!'  For some veterans it's a long, hard slog, and we at Launchpad aim to help them get through it."
David and Ken are the 664th and 665th winners of the Points of Light award, which has been developed in partnership with the hugely successful Points of Light programme in the USA and was first established by President George H. W. Bush. Over 5,000 US Points of Light have been awarded and both President George H. W. Bush and President Barack Obama have publicly supported the partnership with Points of Light UK, which honours shining examples of volunteering across the country.
www.afvg.co.uk/launchpad/about-afv-launchpad/
-ends-
For more information or pictures, please contact:
Rory Weller, Associate Partner, Frame PR on 0141 559 5840/ 07841 720006