Broughton House Veteran Care Village in Salford has hailed the financial support of three armed forces charities for helping it through the pandemic.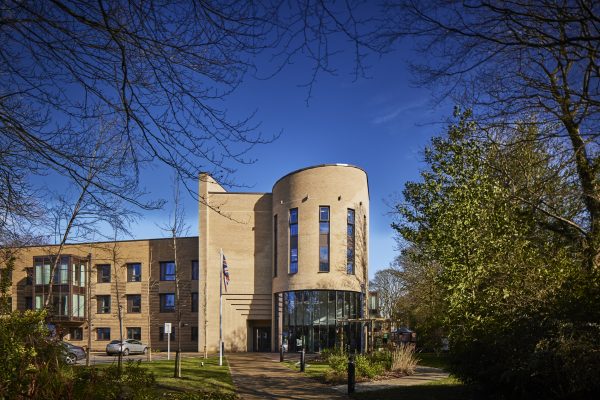 Grants from the Armed Forces Covenant Fund Trust, ABF The Soldiers' Charity and the Veterans' Foundation have helped to ensure financial stability for Broughton House during a testing period.
Karen Miller, chief executive of Broughton House, said the grants totalling £220,000 from the three organisations have proved crucial in enabling the home to weather the Covid storm.
To help Broughton House cover its core costs during a period in which regular fundraising activity was severely curtailed by Covid restrictions, the Armed Forces Covenant Fund Trust provided £100,000 and The Veterans' Foundation, which raises money through the Veterans' Lottery and donations to helps fund charities and other organisations that help serving and former members of the Armed Forces, and their dependants, who are in need, provided £30,000.
ABF The Soldiers' Charity, which was formed in 1944 to provide a lifetime of support to soldiers, veterans and their families when they are in need, gave £90,000 to cover operational costs for ex-army residents of Broughton House.
Broughton House has been transformed into the UK's first Veteran Care Village in a £12.5m scheme, which has recently been completed.
The modern complex has been developed on the site of the original home, which opened in 1916.
The Veteran Care Village features a 64-bed care home including a specialist dementia facility, six retirement apartments, a museum, gym, hairdressing and barber's salon, restaurant and bar for residents, and an Armed Forces Support Hub which provides welfare support and counselling for ex-service people of all ages living in the local community.
Karen said:
"Our new building enables us to support more veterans in a specialist environment and we are currently welcoming two new residents a month.

"The future of the charity is bright, and the support of the Armed Forces Covenant Fund Trust, the Veterans' Foundation and ABF The Soldiers' Charity has been vital as we have progressed and completed our redevelopment during a difficult period for all care homes and charities.

"We're extremely grateful to them all for their generous support."
You can sign up for the Veterans' Lottery here www.veteransfoundation.org.uk/lottery/join