The summer edition of Army&You magazine is out now and copies will be reaching families soon.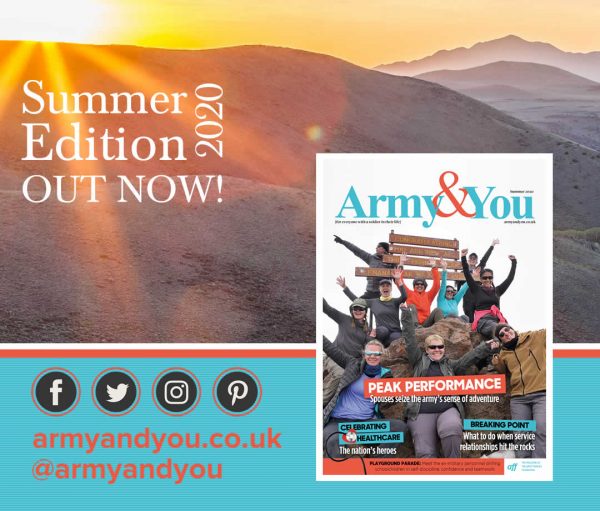 Here's a flavour of what's inside:
With all that the NHS has been doing for the nation, it seems very fitting that in this summer's Army&You we feature some of the army spouses and partners who juggle postings, deployments and childcare to pursue their healthcare career.
We hear from families using their time overseas to volunteer, as well as young people helping others in their communities. Meanwhile, families from the Military Coworking Hub in Sandhurst have been busy making scrubs for military medics working on the frontline.
From our inspirational volunteer firefighter, the intrepid trekkers who climbed Mt Kenya and a poetic tribute to Captain Tom Moore, there's plenty to get stuck into.
Our regulars include some great giveaways, our ever-popular Book Club and families' views on our BlogSpot pages.