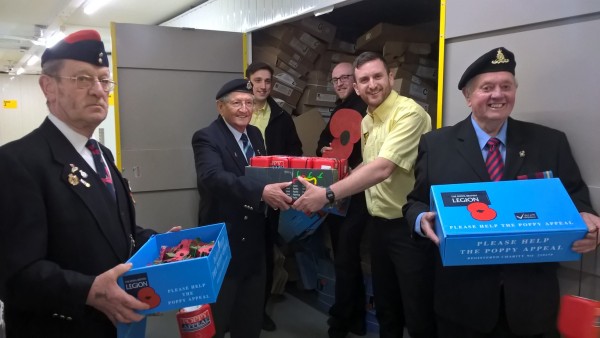 Big Yellow Storage in Sheffield have provided free space to the local branch of the Royal British Legion to store thousands of poppies.
Big Yellow Manager Ed Taylor said: "We heard that the Royal British Legion in Sheffield was struggling to find storage space so we decided to see if we could help. We spoke to them about their requirements and we've been able to provide them with some really good space at zero cost to the charity."
The Legion's Community Fundraiser for South Yorkshire Mia Senior said: "One of our biggest problems as a charity is finding space to store the essential items that we need to run our fundraising operations.  We have everything from gazebos to large banners, which we simply haven't got room to accommodate.  Later in the year we will need somewhere to house the tens of thousands of poppies that we sell during the period of Remembrance.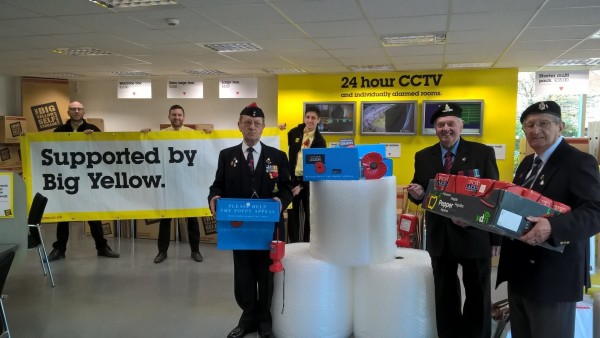 "Big Yellow have given us fantastic support in Sheffield – at their Hillsborough site they are allowing us to use their biggest unit, free of charge, for all our charity paraphernalia.  It is hugely appreciated."
Mia added: "The fact we can use this storage means that more of the money you donate can now go directly to support members of the Armed Forces community across South Yorkshire. The Legion uses your donations to support them in so many ways including providing crisis grants, offering the children of Armed Forces personnel adventure breaks, researching the impact of blast injuries on the body, lobbying the government on key issues and advising veterans on benefits and money problems.
"What we now need is more people across the local community to come forward and volunteer.  Now we can store all of our poppies, it will make the job much easier, so I would urge people to get in touch if they want to help us out in 2017."
You can email Mia: MSenior@britishlegion.org.uk
-Ends –