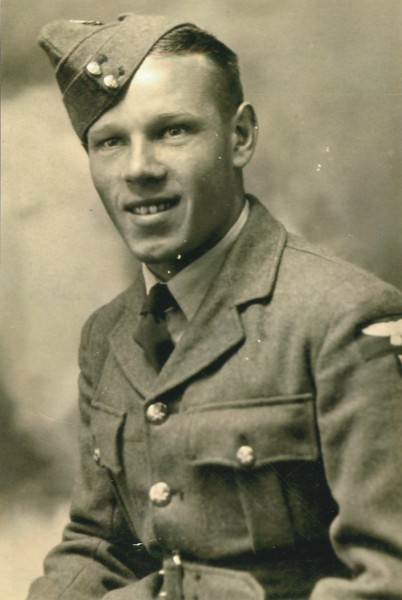 A Second World War blind veteran from Cumbria is to be formally presented with the Chevalier de l'Ordre National de la Legion d'Honneur for his part in the liberation of France.
William Gerard Lackey, 96 and from Ulverston, will be presented with the prestigious honour by Philip Daniel, the Honorary French Consul of Liverpool, on behalf of French president Francois Hollande next week (19/04). The special ceremony will take place at a reunion dinner held in Barrow-in-Furness and organised by Blind Veterans UK, the national charity for blind and vision-impaired ex-Service men and women, from whom he receives support.
William, known commonly as Gerard, says: "I'm both very pleased and very proud to be receiving the Legion d'Honneur. I'd like to express my gratitude to the French government for recognising the part that I and so many others played in the liberation of France from the Germans in the Second World War. Everyone who was fighting in France at this time contributed in their own way to the war effort, although sadly a lot of them did not return. With that in mind, I feel that I am receiving this medal not only for myself, but also for them."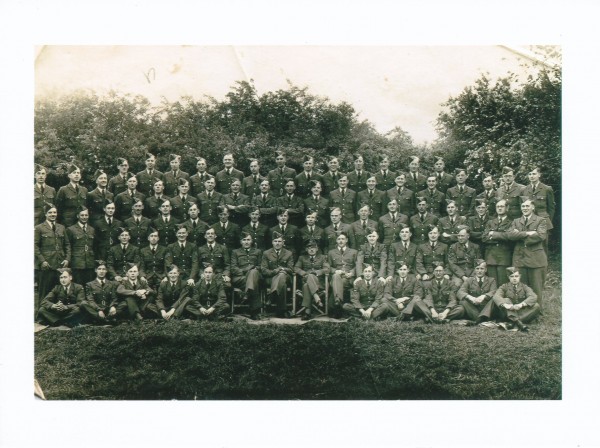 Born in Ulverston on 18 February 1921, Gerard initially worked at the local Co-operative Society in their tailoring department after leaving school at the age of 14. It was in 1941 that Gerard volunteered to join the Royal Air Force (RAF), believing that the war would soon be over. He says: "I initially tried to join the Air Crew but due to delays, I ended up joining as Ground Staff. Basically, I didn't want to join the army nor did I want to sign up to the navy, mainly because I couldn't swim!"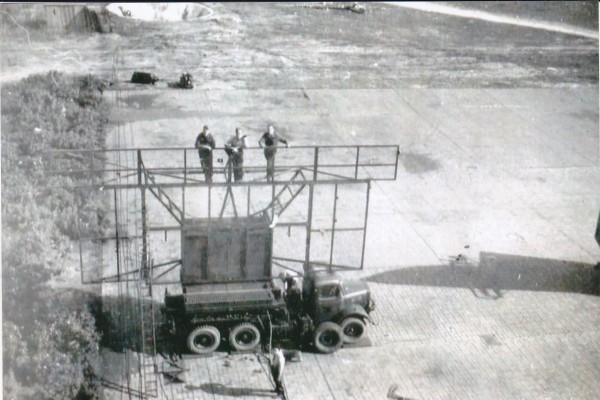 Gerard then completed his square bashing in Blackpool in May 1942, before undertaking his training on radar at RAF Cranwell in July. He'd soon find himself relocated to the South Coast, despite requests to stay north. He says: "I remember being at Cranwell and being given a form to fill out with regards to where I'd like to be posted. I requested to be kept in the North West Area, but, after being posted to the Isle of Man, I was then sent to RAF Valley on the Isle of Anglesey and later Swanage in Dorset! It was here that I learnt how to drive the wagon for the mobile radar. I remember, the night before D-Day, we were on the south coast and we could see the gliders being towed across to France."
Gerard was deployed to France in July 1944, landing at Arromanches where he and his group were initially forced to stay in the landing craft overnight whilst the tanks were first unloaded. Of his time in France, Gerard recalls making the acquaintance of a local postman. He explains: "I remember one day being on guard duty at a camp when a young French man came up to me and, after a short conversation, invited my friend and I to his house for supper. As it transpired, this man was the local postman! As well as this, I remember the local children often used to come visit us in the camp bearing eggs, which we'd subsequently exchange for cigarettes."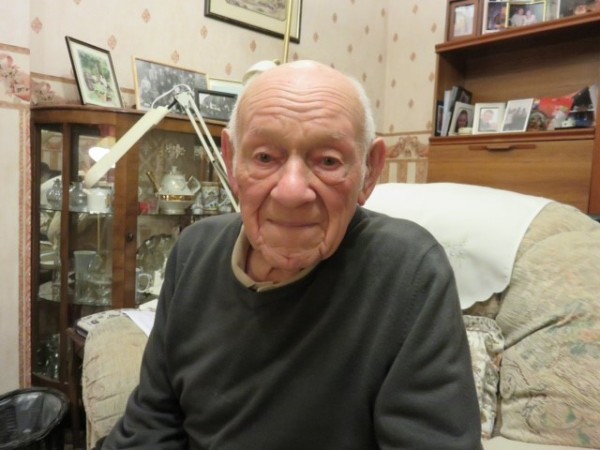 Throughout his time in France, Gerard was on radar which helped guide the bombers to target the Germans. He says: "If our men came up against the enemy, we'd communicate where they wanted the bombers sent to. We had to set up mobile radar positions at each and every place we stopped at while in France."
After being demobbed from the RAF in October 1946 as a Leading Aircraftsman, William re-joined the Co-operative in Ulverston, before later moving to GlaxoSmithKline, where he worked until his retirement in 1983. Unfortunately for Gerard, he began to develop age related macular degeneration, which led him to start receiving support from Blind Veterans UK. He says: "The charity has been a massive help. Thanks to their support, I've been able to carry on reading papers, books and church letters – all thanks to the reading machine they gave me. I've been to their Llandudno centre a number of times too, which is where I got my white walking stick. But aside from the equipment and the services, the social side of the charity has been fantastic. Just visiting the centres and speaking with other veterans is fantastic."
Blind Veterans UK was founded in 1915 and the charity's initial purpose was to help and support soldiers blinded in the First World War. But the organisation has gone on to support more than 35,000 blind veterans and their families, spanning WWII to recent conflicts including Iraq and Afghanistan.
For more than a century, the charity has been providing vital free training, rehabilitation, equipment and emotional support to blind and vision-impaired veterans no matter when they served or how they lost their sight. Visit blindveterans.org.uk/support to learn more about the charity and how you can support its vital work today.
For all media enquiries please contact: Mark Wheeler, PR Manager, Blind Veterans UK, 12 – 14 Harcourt Street, London, W1H 4HD, E: mark.wheeler@blindveterans.org.uk, T: 020 7616 7980
Notes to Editor
Blind Veterans UK
Blind Veterans UK is a national charity that believes that no-one who has served our country should have to battle blindness alone. Founded in 1915, the charity provides blind and vision impaired ex-Service men and women with lifelong support including welfare support, rehabilitation, training, residential and respite care.
Find out more at: blindveterans.org.uk, follow us on Facebook at: facebook.com/blindveteransuk and on Twitter at: twitter.com/blindveterans.