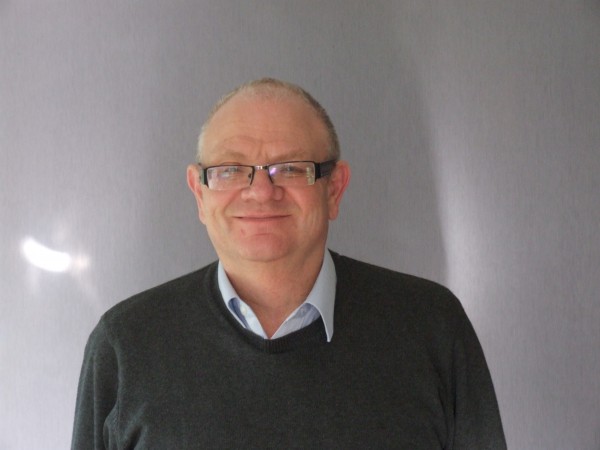 It was in 2012, following a car accident, that the doctors found a brain tumour behind Steven's eye during an MRI scan. Following its removal, Steven would lose part of his sight. Unfortunately for Steven, a second tumour developed, again behind his eyes, with Steven losing yet more of his eye sight. He says: "I can currently see about three inches in front of my face, with no peripheral vision."
While Steven, who joined the army at 16 as a Junior Leader, received plenty of advice on how best to cope with his sight loss, he maintains that it wasn't until he got involved with Blind Veterans UK that he began receiving the practical support he felt necessary to lead an independent life again. He says: "When I found Blind Veterans UK, I was probably at the worst place I've ever been in my life, but they taught me how to be blind; they taught me how to speak type and gave me all manner of computer programmes that help me read. Not only that, they taught my wife how to assist me. Whereas for a year I sat and did nothing, painfully coming to terms with the reality of my eye sight, Blind Veterans UK came along and gave me that drive to want to do something for myself."
It was when Steven's wife, Josie, was looking into Christmas presents for their son that she came across the famous zip line, on which participants have been known to travel as fast as 100mph. He says: "My wife came across it and I thought it looked like something I could do to raise money for the charity! I did an abseil a few years ago but nothing like this before. It's going to be another level but, for me, that's part of the attraction. Since becoming part of the charity I've been encouraged to set myself goals, and this seems like a pretty good one to set!"
In addition to the zip line, which Steven will be traveling down on Wednesday 26 April, his other goals have included enrolling at the Open University to complete a degree in Psychology and Counselling. He says: "After leaving the forces I trained as a hypnotherapist. Initially, once I lost my sight I had to stop, but once Blind Veterans UK came along I was able to start again as they built a studio in my garden, which has been fantastic. I now work as a therapist, counsellor and hypnotherapist, so the degree will be a great way of underlining everything and formalising my credentials."
Steven, who is hoping to raise in excess of £1,000 for the charity, is looking forward to being able to give back to the organisation which he says has given him so much over the past few years. He says: "The support is just fantastic. The other week my printer broke down and within three days I had a brand new one, all set up and ready to use. It was that that really made me think, 'right, it's time to give something back now'."
To support Steven as he prepares to take on the zip line, please visit https://www.justgiving.com/fundraising/SteveGillVelocityZipWire.
Blind Veterans UK was founded in 1915 and the charity's initial purpose was to help and support soldiers blinded in the First World War. But the organisation has gone on to support more than 35,000 blind veterans and their families, spanning WWII to recent conflicts including Iraq and Afghanistan.
For more than a century, the charity has been providing vital free training, rehabilitation, equipment and emotional support to blind and vision-impaired veterans no matter when they served or how they lost their sight. Visit blindveterans.org.uk/support to learn more about the charity and how you can support its vital work today.
For all media enquiries please contact: Felix Arbenz-Caines, PR Assistant, Blind Veterans UK, 12 – 14 Harcourt Street, London, W1H 4HD, E: Felix.Arbenz-Caines@blindveterans.org.uk, T: 020 7616 7941
Notes to Editor
Blind Veterans UK
Blind Veterans UK is a national charity that believes that no-one who has served our country should have to battle blindness alone. Founded in 1915, the charity provides blind and vision impaired ex-Service men and women with lifelong support including welfare support, rehabilitation, training, residential and respite care.
Find out more at: blindveterans.org.uk, follow us on Facebook at: facebook.com/blindveteransuk and on Twitter at: twitter.com/blindveterans.