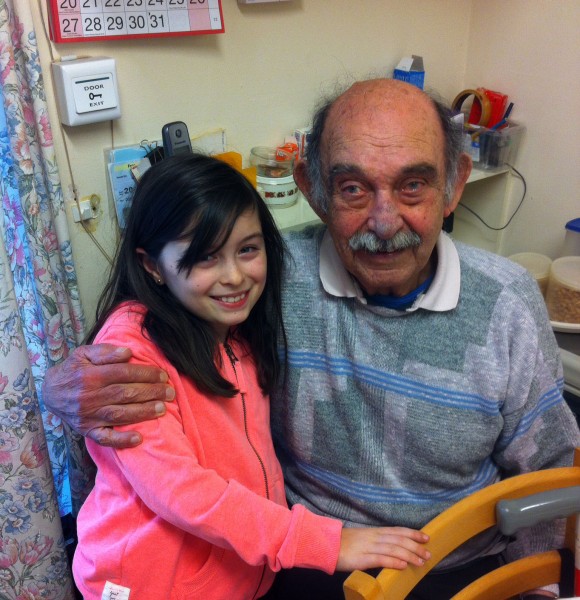 A blind veteran from Buckinghamshire is set to march at the Cenotaph in London this Remembrance Sunday (12/11) with the charity Blind Veterans UK.
Edward Archbold, 89 and from Milton Keynes, is being supported to do this by his local Specsavers store in Droitwich. The store will be raising money from 6 to 12 November to help send blind veterans, including Edward, to march.
Edward, known by his friends and family as Ned, will be marching at the Cenotaph in London with more than 100 other blind veterans supported by Blind Veterans UK, the national charity for vision-impaired ex-Service men and women.
Ned says: "I can't wait to attend this year's march. For me, Remembrance is about the pride of serving one's country. It's also about remembering the people who gave up their lives for the very same cause."
Ned served in both the Royal Artillery 601 Field Battery and the Royal Army Service Corps. Ned was later transferred to the Royal Air Force (RAF), where he served in Ceylon with the RAF Police (Auxiliaries).
On his Service, Ned says: "I was very proud to have served, and extremely proud to have been promoted to Lance Bombardier in the Army.
"I also received a commendation in the RAF Police for tackling and arresting a baton-wielding intruder in the RAF camp."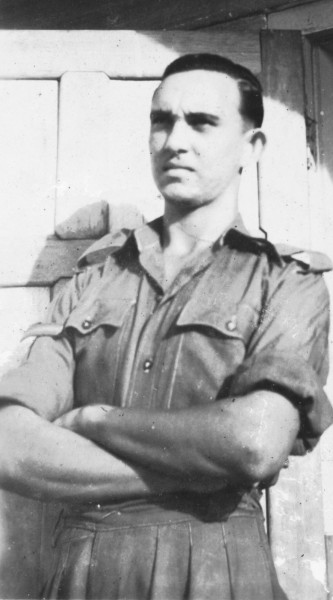 It was not until 1985 that Ned's sight began to deteriorate as a result of age-related macular degeneration. Ned says: "It was a horrible process. Gradual, but horrible.
"I found myself in the awful position of being unable to do most of the things that I'd previously enjoyed doing. I was unable to read or write. I couldn't even see facial features."
Fortunately for Ned, social services put him in touch with Blind Veterans UK after learning of his military background. Ned maintains that the support the charity has provided him with has been hugely beneficial, particularly the IT assistance.
He explains: "The IT support, specifically the Synapptic tablet device the charity has given me, has been fantastic. It's given me the opportunity to keep in touch with family and friends, and for that I'm enormously grateful."
Ned is set to march with other vision-impaired ex-Service men and women supported by Blind Veterans UK as part of the national Remembrance Sunday commemorations in London on Sunday 12 November 2017. The Droitwich Specsavers store will be raising money by collecting donations in-store to help get Ned and all the other blind veterans there. You can also support their activity online at blindveterans.org.uk/helpedward.
Specsavers has supported Blind Veterans UK since 2012 and, as well as raising money for the charity, has referred a number of customers to them so they can access its support.
Chief Executive of Blind Veterans UK, Major General (Rtd) Nick Caplin CB says: "Remembrance Sunday is always a very poignant time for our blind veterans and it is fantastic that Specsavers are able to support them to get to march at the Cenotaph.
"Today, Blind Veterans UK supports more blind and vision-impaired veterans than ever before in the charity's history and we have set an ambitious target to double the number of veterans we support in the next five years."
Blind Veterans UK is the national charity for blind and vision-impaired ex-Service men and women, providing vital practical and emotional support to help veterans discover life beyond sight loss. The charity estimates that there are currently 59,000 blind veterans that would be eligible to access its specialist support, most of whom are not currently aware of it.
If you, or someone you know, served in the Armed Forces or did National Service and are now battling severe sight loss, find out how Blind Veterans UK could help by calling 0800 389 7979 or visiting blindveterans.org.uk
For all media enquiries please contact: Felix Arbenz-Caines, PR Assistant, Blind Veterans UK, 12 – 14 Harcourt Street, London W1H 4HD, E: felix.arbenz-caines@blindveterans.org.uk, T: 020 7616 7941
Notes to Editor
Blind Veterans UK
Blind Veterans UK is a national charity that believes that no-one who has served our country should have to battle blindness alone. It provides blind and vision-impaired ex-Service men and women with lifelong support including welfare support, rehabilitation, training, residential and respite care.
Find out more at: www.blindveterans.org.uk, and follow us on Facebook at: facebook.com/blindveteransuk and on Twitter at: twitter.com/blindveterans.