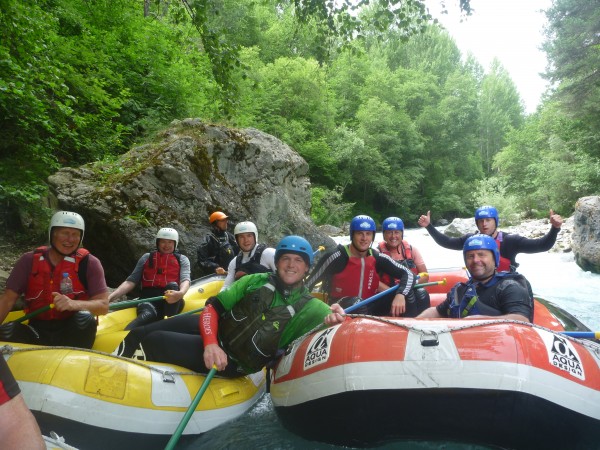 Thanks to funding from Help for Heroes, we were once again able to take two groups of injured servicemen on white water canoeing trips to the French Alps – perhaps the most exhilarating and beneficial activity in our entire programme of events.
These trips embody our motto 'From Comradeship To Challenge' and follow our unique formula of mixing injured serving men and women with veterans of different ages, services and campaigns.
Serving personnel undergoing rehabilitation joined veterans from the Falklands, the Gulf and Northern Ireland; those suffering from mental health problems mixed with amputees and others with a range of physical injuries. Any initial anxiety or nervousness soon disappeared as the groups quickly bonded together. Once they were on the river – under expert supervision – they demonstrated great teamwork and camaraderie, cheering each other on and encouraging anyone who needed a hand.
For some veterans simply leaving the house can be a struggle. These trips provide an escape from their daily routines, a psychological boost and the courage to go out and live fuller lives.
Kerry, a Gulf veteran, said: "This trip has helped me to have a little more belief in myself and the things I may be capable of in the future".
Martin, a veteran of Bosnia, Northern Ireland and the Gulf  War, summed up the value of the trip: "I have been in a dark place mentally, having difficult socialising and I have been isolating myself and making excuses not to mix. This trip has lifted my spirits and I am trying to find a way of continuing canoeing. All of us very quickly gelled together as a team and it felt as if I was back in the military with friends."
URL: http://www.nfassociation.org/alpine-canoeing-in-the-french-alps/