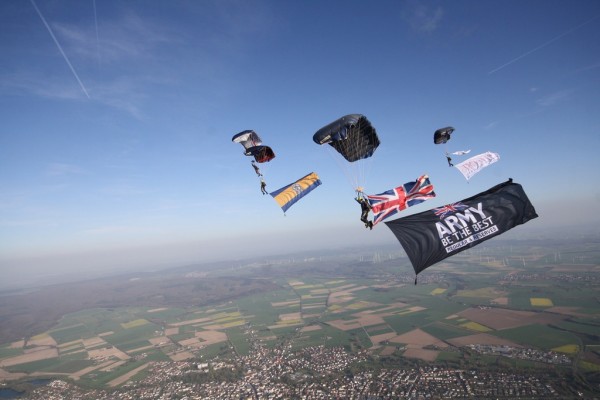 Local military charity Blind Veterans UK is hosting Brighton's Armed Forces Day celebrations this year. The charity, which supports vision-impaired ex-Service men and women, is bringing together Service charities and organisations in the area giving a platform to showcase the work they do within our community.
The special event, which will be on Sunday 25 June, is being supported by some fantastic local talent including DJ and compère Mark Wintle as well as celebrity guests Johnny Ball and Chris Ellison.
There will be plenty of stalls, activities and challenges including; a Be Military Fit (previously known as British Military Fit) assault course, a full military marching band with a guest bugler, a fashion show and dance displays, have a go archery and craft stalls. The Cadets will be out in force with a Field Gun display and the tri-Service Cadet Kitkar Challenge is not to be missed.
Taking top billing (weather permitting) the Princess of Wales Royal Regiment parachute display team will be parachuting in at lunch time.
Doors open at 10:30 and all the activities will run until 16:00. There is free entry and free parking but this may become limited so visitors are encouraged to get there early.
Many local blind veterans will be attending and helping out with activities on the day.
Blind Veterans UK was founded in 1915 and the charity's initial purpose was to help and support soldiers blinded in the First World War. But the organisation has gone on to support more than 35,000 blind veterans and their families, spanning WWII to recent conflicts including Iraq and Afghanistan.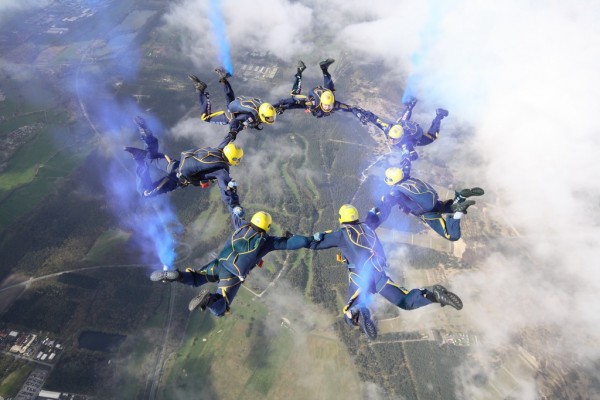 For more than a century, the charity has been providing vital free training, rehabilitation, equipment and emotional support to blind and vision-impaired veterans no matter when they served or how they lost their sight. If you, or someone you know, served in the Armed Forces, including National Service, and is now battling severe sight loss, find out how Blind Veterans UK could help by calling 0800 389 7979 or visiting noonealone.org.uk.
For all media enquiries please contact: Mark Wheeler, PR Manager, Blind Veterans UK, 12 – 14 Harcourt Street, London, W1H 4HD, E: mark.wheeler@blindveterans.org.uk, T: 020 7616 7980
Notes to Editor
Blind Veterans UK
Blind Veterans UK is a national charity that believes that no-one who has served our country should have to battle blindness alone. Founded in 1915, the charity provides blind and vision impaired ex-Service men and women with lifelong support including welfare support, rehabilitation, training, residential and respite care.
Find out more at: blindveterans.org.uk, follow us on Facebook at: facebook.com/blindveteransuk and on Twitter at: twitter.com/blindveterans.