In this most festive of months, a group of French restaurants is encouraging their guests to help homeless veterans by donating £1 when they dine. Aubaine runs six restaurants and a deli concept across London and even in Dubai. They have teamed up with leading veterans' charity FirstLight Trust to ensure those that served in the armed forces or emergency services have a roof over their heads.
"At Aubaine, we have always been proud to demonstrate our core values and uphold our social responsibility by collaborating with great charitable organisations," says Aubaine's founder and CEO Hani Nakkach. "Our goal in working with FirstLight Trust is to raise awareness and vital funds to support UK veterans of the armed forces and emergency services."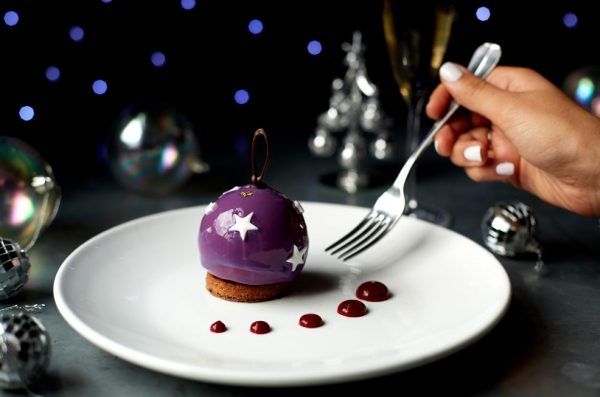 FirstLight Trust finds housing for veterans who are on the streets, or on the verge of being made homeless. Securing their place on the GlobalGiving donations platform this autumn has led to some notable successes. They helped a 29-year-old homeless veteran in Hereford with food and a week-long stay in a B&B whilst they arranged permanent housing. FirstLight Trust also secured accommodation in Liverpool for a homeless veteran in Lancaster, with help from two other charities.
"We are very grateful to Aubaine and their customers for getting in the Christmas spirit and giving us their support," says Dorinda Wolfe Murray, the founder of FirstLight Trust. "Every pound donated will go towards giving practical help to former members of the military and blue light services.  Aubaine offers fresh, honest food. We offer fresh, honest support. This partnership really is a match made in Father Christmas's workshop!"
FirstLight Trust runs charity cafe hubs in Gosport, Hawick, Hereford, Lancaster, Redcar and Scarborough open to veterans and the public alike. More details about the work of FirstLight Trust can be found online at www.firstlighttrust.co.uk
Aubaine has establishments in Brompton Road, Kensington, Marylebone, Mayfair, Notting Hill, London Selfridges, Covent Garden and The Dubai Mall. Discover more about Aubaine at https://aubaine.co.uk/
For more information, please email Dorinda Wolfe Murray at enquiries@firstlighttrust.co.uk or call 07464 828 049