As the 75th anniversary of Victory over Japan Day – or VJ Day as it is better known – approaches, the immense contribution made by service personnel from across the Commonwealth is being highlighted.  The Fourteenth Army was stated to be the largest all-volunteer army in history with 2,500,000 men and was instrumental in securing victory in the Far East. Although large numbers of Britons served in the Fourteenth, an estimated 80 per cent of the fighting force came from units from India, East and West Africa and other parts of the British Empire.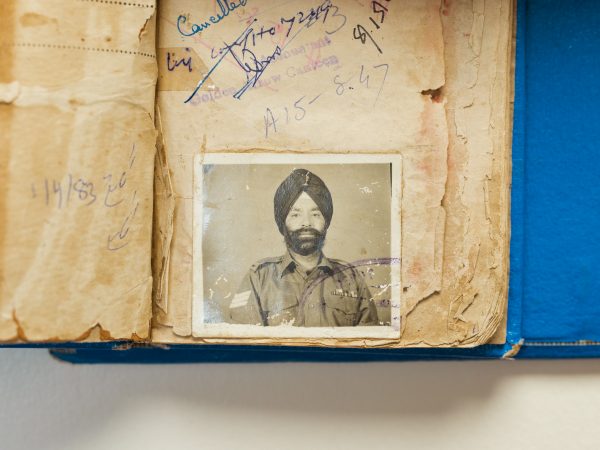 Proud VJ Day veteran, Mr Darbara Singh Bhullar, who was born in India and now lives in Glasgow, has recalled his time in the Far East. The campaign to retake Burma was one of the longest fought by the British during the Second World War and while the fighting was fierce, the threat posed by disease was equally deadly.
Mr Bhullar, 97, said:
"I entered the Army on 17 February 1942. We fought against Japan on the Burma front until 1945. When we were fighting against Japan, we faced many difficulties… so many difficulties that I cannot even describe. Our first enemy was Japan. Our second enemy were mosquitoes. If you were bitten by a mosquito it would infect all of your blood. Few were killed by bullets and more by mosquitoes.

"We had to endure so many difficulties. It was always very hot – never cool – so we would not wear much and that would mean mosquitoes would bite. Then we went to Assam. It was the rainy season there, and leeches would attach to us despite us wearing socks and boots. There was no place to stay; only the jungle. We were amongst the animals and some of us died along with the animals.

"My job was communication; telephonic or wireless communication, or using a car or Jeep or motorcycle. We had to keep the communication up, one way or another. If communication were to stop, that would be the end for the troops."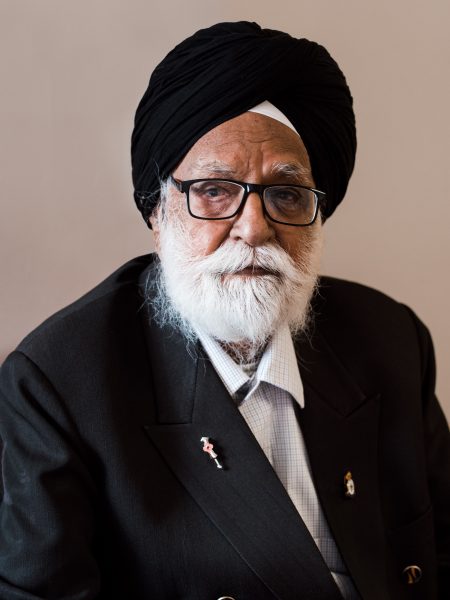 Another for whom VJ Day will be particularly poignant is Charanjit Sangha, 56, whose Father, Naik Gian Singh, was awarded the Victoria Cross for his bravery in battle. Mr Sangha, from Newton Mearns, said:
"My Dad joined the British Army in 1937. He was only 17 and served in the 15th Punjab Regiment. My Father told me that, and I heard from other people, that wherever there were difficult times, or they knew that the enemy was stronger, the last resort used to put the Punjab Regiment in there; they will sort it out.

"My Dad used to tell us that all of the people around him were killed. He was the last one there. He was only about 50 yards from the enemy foxhole. He could see 15-20 Japanese there and an anti-tank gun.  He knew if he tried to run back that he wouldn't survive as there was no back-up at all. He thought: 'I am going to die now, so I might as well do something.'

"He grabbed hold of his machine gun and some hand grenades and got up in front of the enemy and he started throwing the hand grenades. The Japanese were not expecting that as they thought the enemy was all dead. He killed all of them and captured the anti-tank gun. By doing that, the route was clear for the Army to come back.

"He was badly injured after that and unconscious for a few days. The bullets were all over him. Until his dying day, in 1996, his leg always used to hurt from those wounds. Years later, my Father chose to receive the Victoria Cross in London. There was a big, big parade in London's Hyde Park."
Mr Sangha added:
"I feel sad that my Father is not here with us, but I am feeling excited that today we are talking about the contribution made by Commonwealth countries during the Second World War. I do not think we had that before and this is why VJ will be so poignant for me. These men were great soldiers and I think it's important that this story is told in our schools and communities."
The forthcoming VJ Day commemorations will be marked by a series of "virtual" events organised by Armed Forces charities Legion Scotland and Poppyscotland, in partnership with the Scottish Government.
A series of programmes will be broadcast live via the charities' social media channels to mark the milestone anniversary. A virtual Service of Remembrance will be shown from 10:35am on Saturday 15 August, and will be followed at midday by a virtual concert. On Monday 17 August, which will mark the first full week of the new school term, a live lesson will help to ensure that younger generations have an opportunity to learn more about the significance of VJ Day.
Legion Scotland Chief Executive Dr Claire Armstrong said:
"The stories of Mr Bhullar and Mr Naik gives us a rare and poignant insight into what life was like in the Far East during the War. The Fourteenth Army are often referred to as the "Forgotten Army", but it is vital that as we approach the 75th anniversary of VJ Day that the bravery and sacrifice of the men who fought in the Far east campaign is forgotten no more.

"Victory in the Far East would have been impossible without the immense contribution from right across the Commonwealth, and it is important to acknowledge that millions of men from India, Pakistan, Bangladesh and many other countries joined the War effort freely and without conscription in order to defeat the brutal Japanese regime.

"We would like to thank Mr Bhullar for having the courage to tell his story and for all that he and his comrades did to secure freedom for the world. It is only right that we will highlight the incredible service and sacrifice made by those who fought in the Far East campaign and unite the nation in remembrance of the generation who gave so much."
Omar Shaikh, Founder of Colourful Heritage, said: "These stories are incredibly powerful, and we owe to all the people of the Commonwealth to ensure their sacrifices are never forgotten. More needs to be done to teach this in our schools, and Colourful Heritage has made a call for a permanent memorial in Scotland for the British Indian Army, a Regiment of which (Force K6) after being evacuated from Dunkirk found itself serving in the Highlands protecting Scotland."
The Far East campaign began on 7 December 1941 when Japan attacked the American naval base at Pearl Harbour. The British colony of Hong Kong was attacked the following day and, over the subsequent weeks, the British retreated to Singapore, where they were forced to surrender with more than 9,000 men killed or wounded. A further 130,000 were captured and became POWs, facing years of appalling conditions.
The Allied fightback began in 1944 and was led by the British Fourteenth Army, stated to be the largest all-volunteer army in history with 2,500,000 men and comprised mainly of units from India and East and West Africa, as well as Britain. The campaign to recapture Burma was one of the longest fought by the British during the War, but they finally entered the capital, Rangoon, on 2 May 1945. Just as they prepared to progress onwards to Malaya and Singapore, the Atom Bombs fell on Hiroshima and Nagasaki leading to the Japanese surrender on the 15 August 1945, officially marking the end of the Second World War.