Rushcliffe Golf Club near Loughborough are kindly hosting this year's DMRC Benevolent Fund charity golf day on 3 October 2019.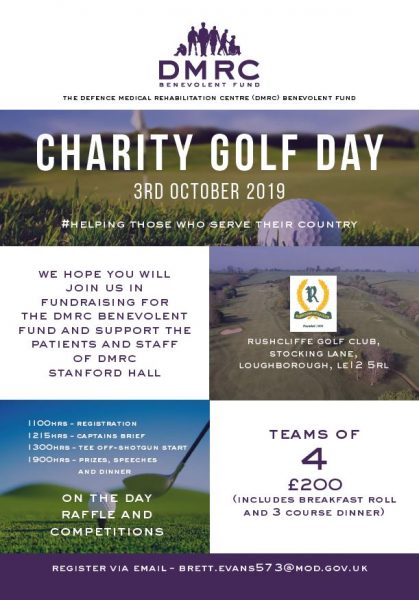 Teams of 4 at £200 entry, which includes a breakfast roll and 3 course dinner. Raffle and competitions on the day. Email Brett.evans573@mod.gov.uk for more info or to sign up.
We hope you will join us in fundraising for the DMRC Ben Fund patients and staff of DMRC Stanford Hall #HelpingThoseWhoServeTheirCountry
Download the information here.