Tuesday, 31 July, 2018 – 20.00 hrs
Tune into ITV tonight to watch one of our inspirational DMWS Welfare Officers in the spotlight on Alan Titchmarsh's Love Your Garden.
Nathan Cumberland, is in his garden with Defence Medical Welfare Service (DMWS) regional manager and Alan Titchmarsh, for a much deserved garden make-over.
The war hero was nominated for the show in recognition of his devotion to helping others. Since his life-changing injury in Afghanistan left him a double-amputee, he's dedicated his time to supporting other veterans. Through his work with the Defence Medical Welfare Service charity, Nathan knows how important it is to receive additional support during times of physical and mental ill health. Having been on the receiving end of welfare support he is passionate about his role as a Welfare Officer.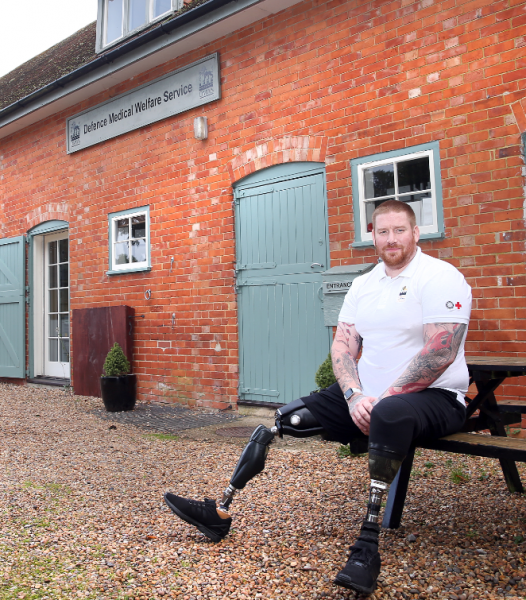 "I was at work at the Queen's Medical Centre in Nottingham and the door opened, and an arm and a head popped through and there was Alan Titchmarsh," Nathan said.
"'I have come to do your garden" he said.
"After that it has all been a bit of a whirlwind."
The Love Your Garden team's aim upon visiting his garden was to create a beautiful woodland themed outdoor space. Alan, Katie Rushworth, Frances Tophill and David Domoney take on Nathan's inaccessible plot and transform it into a show-stopping family garden.
Tune into ITV at 8pm to see Alan and his team take on the challenge.