Aaron Mclaughlin, from Essex, will be running the London Marathon in memory of his brother, Kirk Mclaughlin, a veteran who committed suicide in 2017.
Aaron has set himself an ambitious fundraising target of £2,000 for SSAFA, the Armed Forces charity, but has already exceeded his target with generous donations from friends, family and the public.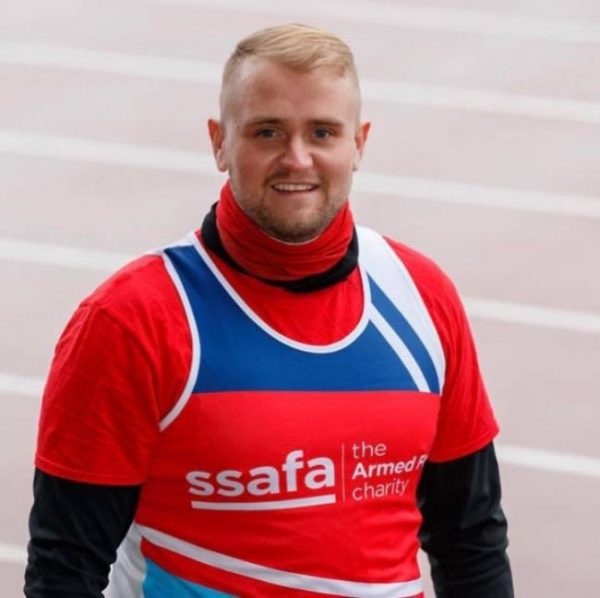 Aaron said:
"My brother served in the third battalion in the Parachute Regiment and completed tours in Afghanistan. He was my hero, I always looked up to him."
"Unfortunately, my brother suffered an injury during a jump, as well as suffering from mental health issues, and was medically discharged from the army. He became depressed and struggled to find purpose.

"SSAFA, the Armed Forces charity, was there when he needed them the most. They funded courses for him and helped him buy furniture for his flat, including a bed and a cooker. They were really good to him." Before he committed suicide, we'd talked about running the marathon together. But Kirk's injury meant that he wouldn't be able to run. I knew then that I wanted to run the marathon for him."
Unfortunately, Kirk Mclaughlin committed suicide on 21 November 2017 after a battle with mental health problems, including PTSD. Since then, Aaron has used running as a way to deal with the loss of his brother.
"Running the marathon is just a little something to give back to SSAFA. They are an amazing charity who helped my brother in his time of need. Without them, I wouldn't have been able to have some of the precious time and memories I did have with my brother."
Aaron will be running the London Marathon on Sunday 28 April 2019. If you would like to support him, please follow: https://uk.virginmoneygiving.com/AaronMclaughlin
SSAFA, the Armed Forces charity provides lifelong support to anyone who is currently serving or has ever served in the Forces, and their families. This includes both regulars and reserves.
Notes to editors
SSAFA, the Armed Forces charity, has been providing lifelong support to our Forces and their families since 1885. Every year our staff and team of volunteers help more than 73,000 people, from Second World War veterans to young men and women who have served in more recent conflicts.
For more information visit www.ssafa.org.uk and follow us on Twitter: @SSAFA.