seAp Advocacy were delighted to welcome Johnny Mercer, MP for Plymouth Moor View, to their Military Advocacy Service (mAs), Plymouth team, on Friday 1 March.  Johnny met with some of the staff to hear about the project and the issues veterans and their families are facing.
The Military Advocacy Service operates in Plymouth, Oxford & Buckinghamshire, Berkshire, Essex and Wiltshire. The service's staff, many of whom have military experience themselves, walk alongside veterans, helping them navigate support systems, deal with practical problems and explore their future options, all the while building their confidence and knowledge.
Johnny was particularly interested in the research on the impact of mAs, which is being funded through the Forces in Mind Trust, and is looking not only at its direct impact on veterans, but also the potential for saving money within the wider health and social care services through earlier intervention.
Johnny said:
"It's been great to read about and see the work done by the service. Services like mAs can make all the difference to veterans in the transition to civilian life and beyond. The staff and volunteers help people deal with some very complex and difficult situations, and can transform lives."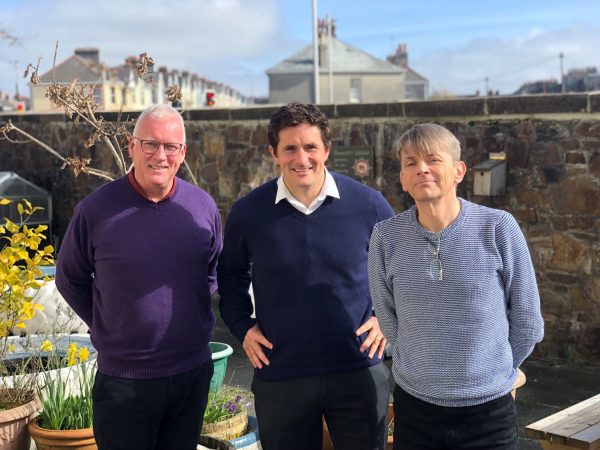 The initial report on mAs has just been produced by Plymouth University's SERIO Unit, and is available at https://www.seap.org.uk/services/mas/
The feedback from veterans on the impact of the service contained in the report is striking:
"I can honestly say, without [mAs] help, I'd more likely still be homeless, still be lost … It's working."
"It (mAs support) has been a complete life-changer. I'm not over-exaggerating when I say that."
"I owe seAp, and especially [advocate], for helping me get through the most difficult time in my life. I had given up, but [advocate] helped me find light at the end of the tunnel."
Debbie Westlake, the mAs service manager based in Plymouth, said:
"We were delighted to welcome Johnny to mAs , and to talk to him about our work. We're grateful for his interest and his preparedness to talk with us about how we might secure the future of our service, and ultimately extend this type of support to all military veterans and their families across the UK".
To contact your local Military Advocacy Service call 0330 440 9000 or email: military@seap.org.uk
Media and interview requests to: Debbie Westlake, 07711179638 or email debbie.westlake@seap.org.uk