Throughout the month of December French restaurant chain, Aubaine, teamed up with leading veterans' charity, FirstLight Trust, to run a campaign in support of homeless veterans of the armed forces and blue light services. For one month only Aubaine customers were given the option to include a £1 donation on their bill in support of this vital cause, from which a very generous £6,000 was raised.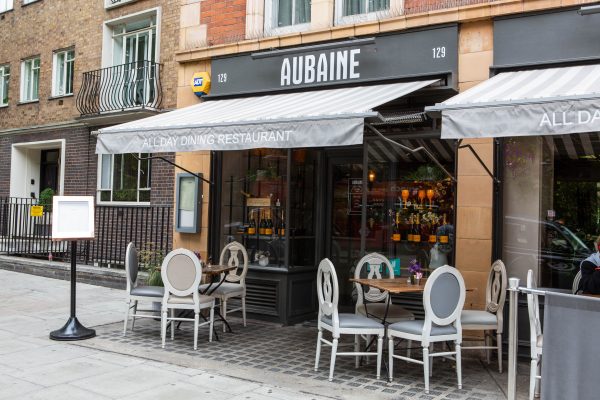 The Aubaine campaign has come at a crucial time for FirstLight Trust, as homelessness and suicide rates are on the increase, which is familiar at this time of year. The winter months are difficult for many veterans, starting with Remembrance Day which can be a stark reminder of so many lost lives. Many also face loneliness and intensified feelings of isolation in the build up to Christmas. Over the last year, FirstLight Trust has supported more than 40 street sleepers and homeless veterans into quality housing and prevented 18 suicides; The donations received from the Aubaine campaign will be a tremendous contribution towards their crucial work.
"It's a fantastic start to the New Year, and a push in the right direction," says Dorinda Wolfe Murray, the founder of FirstLight Trust. "The campaign has not only generated much needed donations, but it has also granted exposure on the issue of homelessness within the veteran community. Thank you to Aubaine and their wonderful customers for such amazing care and generosity!"
FirstLight Trust works at a local level within communities, creating safe and welcoming spaces for veterans and helping them to adjust to civilian life, whatever that looks like for each individual. Their café hubs are currently based in Gosport, Hawick, Hereford, Lancaster, Redcar and Scarborough open to veterans and the public alike.
Aubaine has establishments in Brompton Road, Kensington, Marylebone, Mayfair, Notting Hill, London Selfridges, Covent Garden and The Dubai Mall, serving delicious French food all year round.
– ENDS –
Notes to Editors
The Aubaine campaign ran from 1 to 31 December 2019.
FirstLight Trust works with veterans across the UK and has cafe hubs in Gosport, Hawick, Hereford, Lancaster, Redcar and Scarborough. More details are available at www.firstlighttrust.co.uk
For more information or a high-resolution photo, please email FirstLight Trust founder Dorinda Wolfe Murray at enquiries@firstlighttrust.co.uk or call 07464 828 049