Meet Graham Bound, Journalist, Photographer and Author of, A Falkland Islander's Wartime Journal: Surviving the Siege on Monday 11 July from 18:00 to 19:00.
About this event
Port Stanley was the tiny capital of a British colony known to few beyond the world of stamp collecting. But then, suddenly, in April 1982, it was the place-name on everyone's lips. The outcome of a war, for which Britain had mobilised its most powerful task force since 1945, would be decided by the flag which flew over the corrugated iron and timber cottages of Stanley.
The town became the epicentre of a ferocious conflict. Many islanders left the town following the invasion. But a few hundred remained. Among them was Graham Bound, who was then the editor of the Islands' only newspaper. This book is based on his journal, written during the occupation and siege. Such was the intensity of the fighting for the town, that the Ministry of Defence in London announced that it would be on the receiving end of the heaviest artillery bombardment since the Korean War .
The journals were stored, untouched and unread, for 39 years, before the author rediscovered them and prepared them for publication. Among the notebooks were unprocessed photographs that he took at the time. Some of these never-before seen photos are published in this book. This is a detailed account of the Falklands war, in particular the siege of Stanley, from an islander's point of view.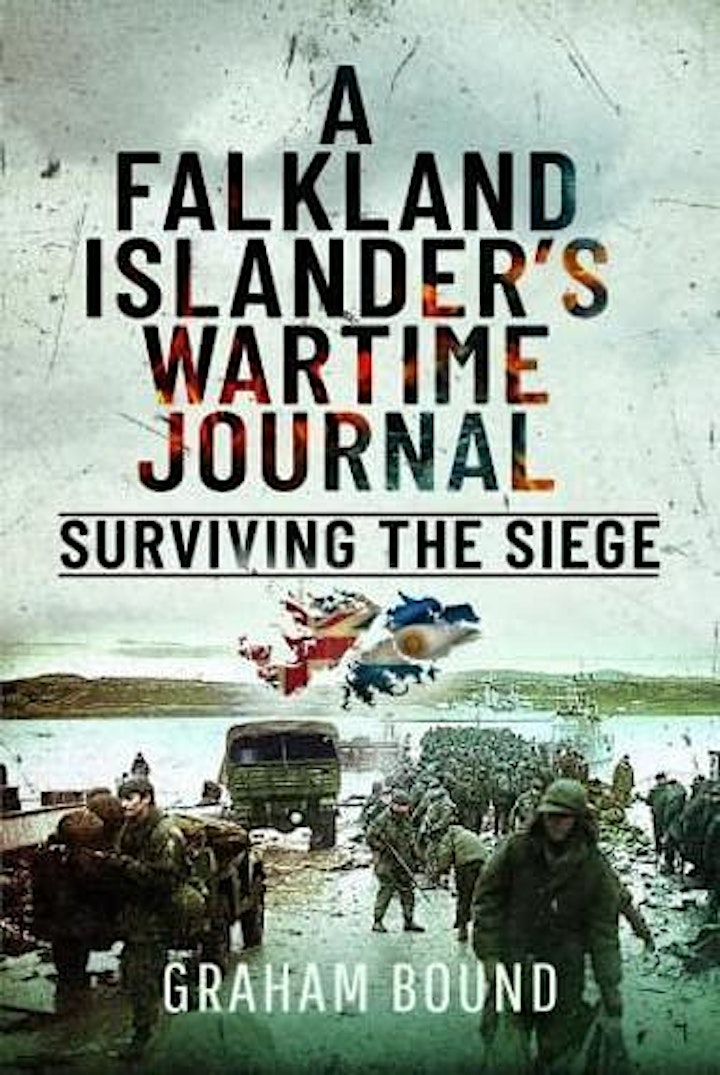 About Graham
Graham Bound was born in the Falklands, where he founded the local newspaper Penguin News. He experienced the war of 1982 and went on to be a local correspondent for several British newspapers.
After moving to the UK, he worked as a broadcaster with BBC World Service, and as a journalist and editor with defence publications. He worked in communications at the Ministry of Defence, and joined a team responsible for Number 10 Downing Street's Afghanistan communications.
Now retired, he lives in London, where he writes and makes ceramics. He returns to the Falklands often.
Live Talk
Graham will talk for 30/40 minutes about his book and photography exhibition.
Hosted by Company of Makers' co-founder Steve Bomford.
Interactive Q&A
Graham's talk will be followed by an interactive Q&A session, so you'll have the opportunity to get involved and he'll answer as many of your questions as we can squeeze in.
Company of Makers Newsletter
Don't forget to sign-up to our newsletter and we'll send you all the latest updates about our podcasts, talks & workshops, direct to your inbox.