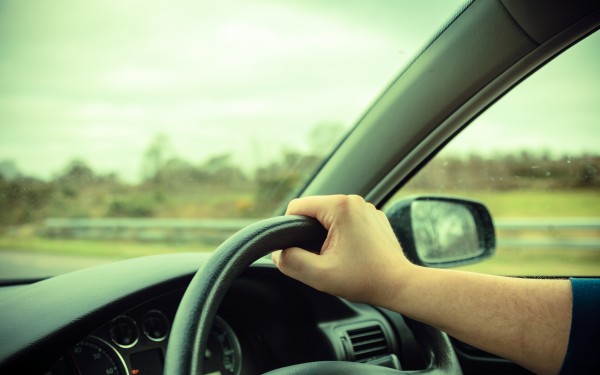 The RAF Association supports members of the RAF family in many different ways. When Ian felt like he was losing his independence, he reached out to the RAF Association.
Ian joined the RAF in 1958, working as a teleprinter operator, sending signals from station to station. During his time in the RAF, Ian served at many UK bases, including Brize Norton, RAF Cramlington and radio school at Wootton Bassett. He was deployed to Aden in Yemen and spent 21 months in Bahrain. He was demobbed on his return to RAF Gloucester in 1961.
Ian enjoyed his time in the air force, but needed to be closer to his family. As an ironmonger by trade, Ian went back to this career, before buying his own car dealership. Ian was a car salesman for many years, until poor health meant he had to give up the business he had worked hard to grow.
Because of his ongoing health problems in his later years, Ian's car was very important to maintain his independence. He had a heart bypass and was living with the daily problems of chronic obstructive pulmonary disease. Ian believes that: "Without the RAF Association's support I would have been housebound" and would have lost the freedom that he had fought so hard to maintain.
Ian's car is his pride and joy, he owns an Audi A4 automatic and sadly, the gearbox malfunctioned. He asked a local garage to locate a new gearbox and get the costings. For this one item, it would have cost him £350. Ian did not have the funds to pay for this and so spoke to the RAF Association, to see if they could help him meet the cost to make his car roadworthy again.
Ian said that the support he received was incredibly, everyone that he spoke to was very kind and efficient and it meant the world to him to have his car back. For anyone in a similar situation, Ian would advise him or her to seek help from wherever you can.
If you're struggling maintaining your independence or you need some support, contact us at 0800 018 2361 or email welfare@rafa.org.uk to get in touch with your Area welfare office.