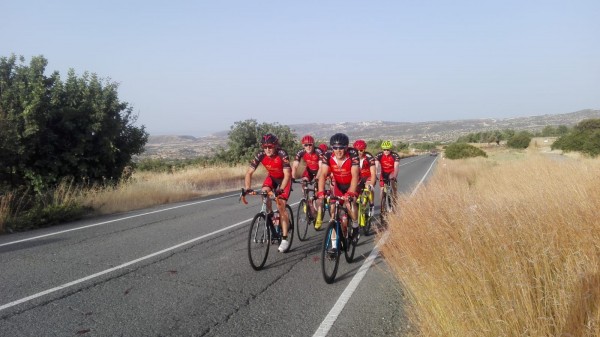 The Institute of Explosives Engineers (IExpe) is the latest organisation to announce its sponsorship of the Tour de Troops endurance cycling challenge, raising money for Felix Fund, the charity supporting the Explosive Ordnance Disposal (EOD) community.
IExpe, the membership organisation promoting the highest standards in the explosives industry, join L3 TRL technology, Anchor Vans and iDeal Displays as sponsors of the event, a five-day cycle between Land's End and John O'Groats taking place between Thursday 7 June and Monday 11 June.
The company will be providing water bottles for the cyclists who are taking part in this epic challenge, which will cover 874 miles over the five days.
The Tour de Troops, which is back after initial success in its first year in 2017, was founded by Captain James Wadsworth CGC and forms part of the Captain James Wadsworth Challenge, alongside the Victory Swim, the annual water-based challenge taking place in Gloucestershire in September.
Captain James Wadsworth said "It's fantastic to have the support of the institute. They know first-hand the dangers that the EOD experts put themselves in on a daily basis. IExpe is a fantastic organisation and their sponsorship is greatly appreciated."
The Tour, which puts participants' fitness and endurance to the limit, will cover the route between Land's End and John O'Groats which takes most cyclist between 10 and 14 days to complete.
David Welch, IExpE President, said: "IExpE are proud to sponsor this event by donating IExpE sports water bottles to help keep the cyclists hydrated during the challenge. IExpE wish our members taking part and all other cyclists the very best of luck with this challenge."
IExpe provides a forum that enables and promotes consultation between individuals, professional private organisations, government departments and armed forces experts within the explosives industry.
For those wishing to make a donation to the Felix Fund, can do so here: https://www.justgiving.com/fundraising/tourdetroops
For editorial enquiries, contact 0131 357 8977 or email pr@redheadpr.co.uk
Ends 
Follow redheadPR on Twitter and like them on Facebook
Visit www.redheadpr.co.uk
Find out more about founder and managing director, Sara Tye