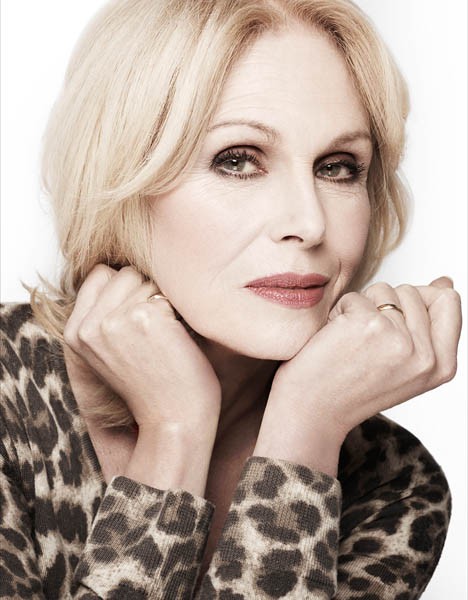 SSAFA, the Armed Forces charity, has awarded Joanna Lumley the role of Honorary Ambassador, for her work with its Gurkha beneficiaries.
Speaking about the appointment of the actress and charity campaigner, Lieutenant-General Sir Andrew Gregory, chief executive SSAFA said:
"Joanna's commitment and unswerving support for the Gurkha community is an inspiration to us all and something that we felt should be formally recognised. Joanna has done so much to support our Berkshire branch and in particular its literacy programme for Gurkha wives and widows; we are delighted to announce her as a SSAFA Ambassador."
Ms Lumley who is a staunch campaigner for Gurkha justice, said of the role:
"I was so touched and proud to be asked to become a SSAFA Ambassador.  The charity deserves all the plaudits it receives and it gives me great pleasure to accept this honour."
Earlier this year, Joanna met with more than 140 members of the Gurkha community to present certificates to those who have been learning English with SSAFA branch volunteer, Pamela Reynolds BEM. Joanna was said to be 'hugely impressed' with the progress the women had made which she described as 'humbling and inspiring'.
Joanna joins military historian Dan Snow, forces sweetheart Dame Vera Lynn, conflict broadcaster and writer Kate Adie, former SBS soldier and TV presenter, Ant Middleton, actor and forces champion Antony Cotton and Olympian Will Satch to the charity's prestigious roll of celebrity Ambassadors.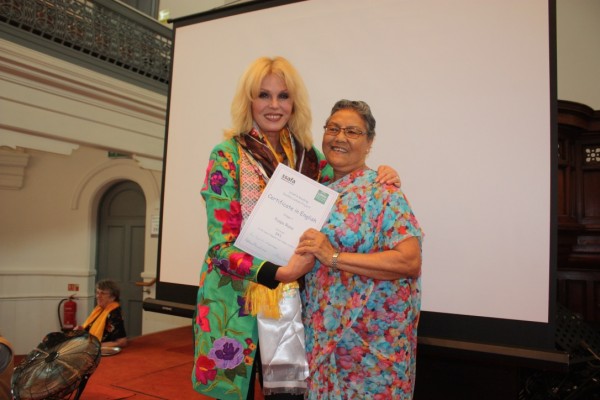 ENDS
About SSAFA:
SSAFA, the Armed Forces charity (formerly known as the Soldiers, Sailors, Airmen & Families Association), provides lifelong support to anyone who is currently serving or has ever served in the Royal Navy, British Army or Royal Air Force, and their families. This includes both regulars and reserves.
SSAFA, the Armed Forces charity provides lifelong support to our Armed Forces, veterans and their families. We began our work in 1885. This year our staff and teams of volunteers helped over 67,000 people – from World War Two veterans to those involved in more recent conflicts and their families.
For more information visit www.ssafa.org.uk and follow us on Twitter: @SSAFA.