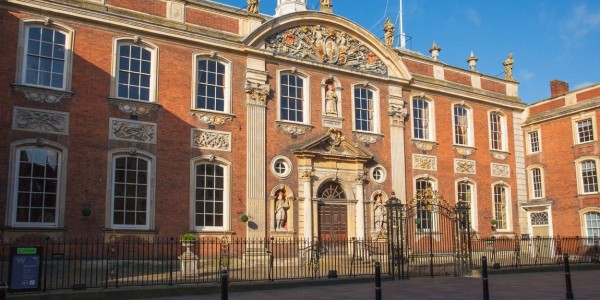 A local military charity is inviting Worcester residents to a morning of coffee, scrummy cake and chatter.
Blind Veterans UK, the charity for blind and vision-impaired ex-Service men and women, is inviting people to attend a coffee morning to find out more about the work it does in the community. The charity is also hoping to encourage guests to get involved as either a volunteer or as part of its Poppy Field Project.
Victoria Beech, Regional Fundraiser for Blind Veterans UK, says: "This will be a great opportunity for people in the Worcestershire area to find out about the variety of ways in which they can get involved with Blind Veterans UK. Whether they'd like to volunteer in the community, get involved with our fundraising events or just enjoy some delicious cake, we're looking forward to seeing as many faces as possible."
On hand to explain the care and support offered by the charity, as well as to explain the multitude of ways people can get involved, will be a number of local Community Team members, including Support Workers and Regional Fundraisers. Guests will be able to see first-hand the range of equipment that help transform the lives of veterans suffering sight loss.
Guests will also be able to see a section of the celebrated Poppy Field Project, an upcoming blanket of poppies, which will serve as a tribute to the fallen soldiers of our nation.
The event will take place at the Worcester Guild Hall on Thursday 12 October from 10am to 12pm.
Admission to the event is free. Refreshments will be available for a small charge, while a selection of crafts, cards and gifts made by the charity's veterans will be available. All proceeds will go to Blind Veterans UK.
For more information you can visit: blindveterans.org.uk/worcestercoffee. You can also contact Victoria Beech on victoria.beech@blindveterans.org.uk  and 01492 864574.
For all media enquiries please contact: Felix Arbenz-Caines, PR Assistant, Blind Veterans UK, 12 – 14 Harcourt Street, London W1H 4HD, E: Felix.Arbenz-Caines@blindveterans.org.uk, T: 020 7616 7941
Notes to Editor
Blind Veterans UK
Blind Veterans UK is a national charity that believes that no-one who has served our country should have to battle blindness alone. Founded in 1915, the charity provides blind and vision impaired ex-Service men and women with lifelong support including welfare support, rehabilitation, training, residential and respite care.
Find out more at: blindveterans.org.uk, follow us on Facebook at: facebook.com/blindveteransuk and on Twitter at: twitter.com/blindveterans.