New for 2022, The Weekender is an activity and leadership weekend for young people from Royal Navy Families, based at world-class Loughborough University from 5-7 August 2022.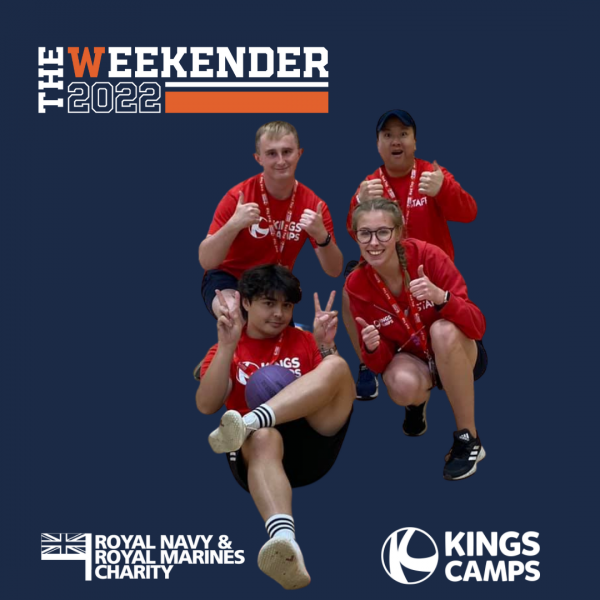 The programme is part of the Strengthening Families – By Your Side programme that's been developed by the RNRMC and Naval Families Federation, with additional support from the Armed Forces Covenant. The Weekender is created and hosted by Kings Camps.
14-17s are a group with specific challenges and being from a Royal Navy family adds additional and unique challenges. Royal Navy families often have to move location, and this creates a lack of stability for friendships, school, and community – the Weekender will bring together often dispersed and isolated 14-17s and our belief is that there will be a number of positive outcomes for those attending, including:
• Increased confidence
• Skills development
• A love for being active
• New friendships
• Sense of community through connecting with others
And, all of these outcomes will be as a result of the young people having lots of fun! To apply, fill out the Expression of Interest form below.