You can be forgiven for not knowing that July 27, 2023 is the 70th anniversary of the signing of the ceasefire halting the Korean War.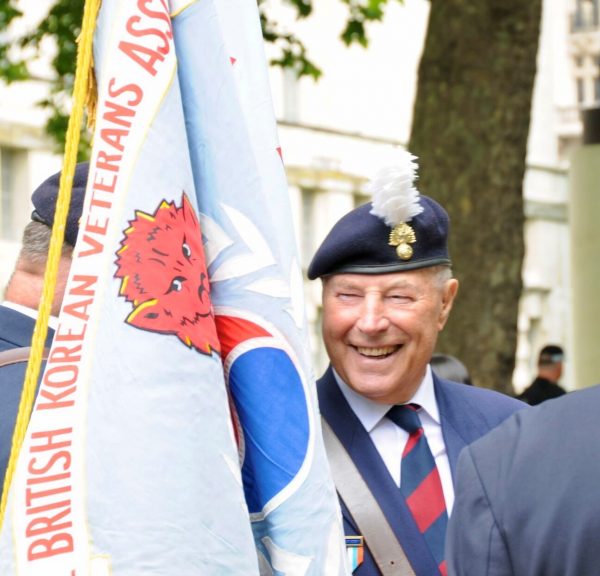 It – along with Suez, Aden, the Malayan Emergency, Yemen, Cyprus, Kenya, the Gulf War, the wars in former Yugoslavia, and others – is one of the "forgotten conflicts" that British Forces fought and died in.
More than 60.000 British military personnel took part, second only to the United States of America in terms of total numbers committed by the allied nations to play their role against the combined belligerence of North Korea, China, and the-then Soviet Union.
Of those 60,000, around 1,100 died. Put into context, this is more than the combined deaths (997) of British service personnel in Afghanistan, the Falklands, Iraq, the Balkans, and the Gulf.
Perhaps forgotten by media, and seemingly unknown by many, those who fought during the three years of the Korean War have not forgotten the hardships and battles endured, the friends lost, and the scars physical and mental received – and still lived with.
The youngest of those British military personnel still alive will now be around 89, but others will be older. And though the number of veterans is dwindling, there will be spouses and widows who may need support.
One of those remembering the Korean War is Mike Mogridge BEM of Henley-on-Thames, Oxfordshire.
Mike, who in later years was branch Secretary of SSAFA Oxfordshire fought in the Korean War with the 1st Battalion Royal Fusiliers (City of London Regiment), aged 19 when deployed there in 1953.
Like many veterans, Mike is reticent about speaking of his experiences, but he knows the value of them.
When he joined SSAFA and became a caseworker, he realised that they were priceless.
As he says: "I'd have veterans or serving personnel, especially those with PTSD, come to me, and initially they'd be hesitant about talking until I let them know that I'd also been fought, seen my mates die or be wounded. That kind of shared experience helped form a bond and break down a barrier."
Many SSAFA volunteers are veterans themselves, and for some who come to the charity for support, it can be a great help. "We can speak the same language," says Mike.
As the anniversary of the signing comes closer, Mike reflects on the 70 years since it took place.
"You can call it a 'forgotten war', but it's not been forgotten by me or those I served with over there. A lot of men died, a lot were wounded, and many disappeared and were never seen again.

"So, as a country we should remember the Korean War as we remember other, more recent wars because the sacrifices made are the same regardless of which war, which decade, and which country."
Since 1885, SSAFA, the Armed Forces charity has provided welfare and wellbeing assistance tailored to Armed Forces community. We know about the unique demands of service life, whether in the UK or overseas, and we continue to meet the demand for support to enable the entire Armed Forces family to thrive.
If you are a veteran of the Korean War, or the spouse or widow of someone who did, you are not forgotten: SSAFA may be able to help.
To find out how, visit ssafa.org.uk/contact-us or call SSAFA's Forcesline on 0800 260 6767.