Annual Reserves Day was created to highlight and recognise the valuable contribution Reservists make to our Armed Forces.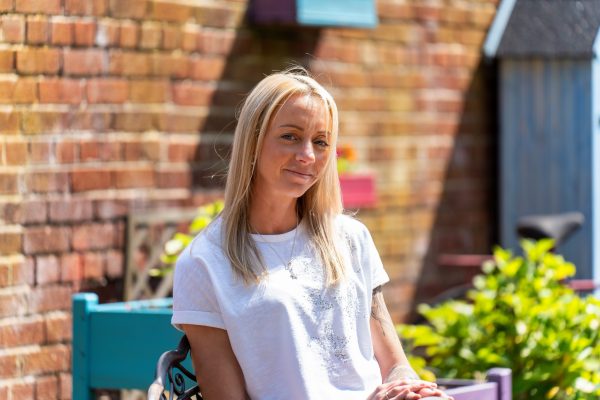 As part of Armed Forces Week (19-24 June), Launchpad is celebrating and recognising the valuable contribution reservists play in supporting the charity.
Reservists give up their spare time to serve in the Reserve Forces, balancing their civilian life with a military career to ensure that should their country require them, they would be ready to serve as part of the military.
The Reserve Forces make up approximately one sixth of our Armed Forces personnel and as such are integral to protecting the nation's security at home and overseas, particularly providing capability in specialist areas such as medical and cyber.
Launchpad currently has two reservists amongst their staff at Speke House in Liverpool.
The charity, which provides accommodation and support for up to 100 veterans across three houses in the North of England, actively supports 15 days special leave for current reservists ensuring they fulfil their commitments and attend both courses and operational commitments to help further their reservist career.
Gary Perriton serves in the Naval Reserve and is a Warrant Officer. His role within Launchpad is Corporate Fundraising and Business Development, which has seen strong partnerships grow between the charity and the business community, particularly across the North West.
Nicola Higham is Deputy Manager of Launchpad's Speke House and an Army Reservist. She has been fully supported by Launchpad throughout her career in the Army and is given time to carry out her training and exercises, separate from work and normal holidays.
Earlier this month, Launchpad was granted Silver Award holder of the Defence Employer Recognition Scheme (DERS) for its commitment and support to Defence and the wider Armed Forces community. One of the main aspects of achieving the Silver Award is a strong commitment to demonstrate or advocate support to Defence and the Armed Forces community, whilst aligning values with the Armed Forces Covenant.
The charity was recognised for employing and supporting people in Defence, including reservists and veterans. They also enable reservists to apply for up to 15 days special leave of absence to attend training and courses with the Reserve.
Nicola said;
"Through my five years' service at the Army Reserves, I have been fully supported by Launchpad and can adjust my working hours if necessary. Each year, I'm granted 15 days paid leave entitlement for my annual camp. Without the support of Launchpad, I would not be able to offer my service in the capacity that I do."
This year, Reserves Day was celebrated on Wednesday 21 June and to mark the occasion and in the lead up to Armed Forces Day this Sunday, staff and residents at Speke House held an open day for corporate partners to visit the house, speak to staff and residents and enjoy a BBQ.
Since 2013, Launchpad has supported over 620 veterans across all three houses in Liverpool, Newcastle and Durham.