Veterans' charity, Launchpad has been shortlisted in the 'Veteran Owned Business of the Year' category at this year's English Veterans' Awards.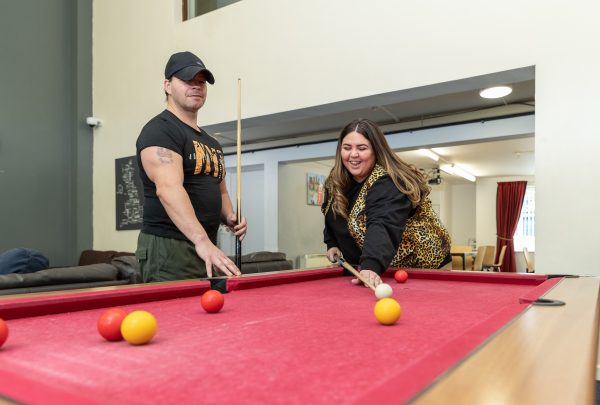 The annual awards recognise veterans in business, fitness, sport and the wider community. They also recognise reservists who are doing great things within their community and companies that support the military community.
Launchpad was founded in 2013 by three people, two of whom are former members of the military community who passionately believe that veterans who struggle with the transition from military to civilian life deserve our nation's help and assistance.
Since it was established, the charity has supported over 470 veterans. In the last 12 months, Launchpad has supported 128 veterans with accommodation and the support they need to rebuild their lives. 42% of residents left Launchpad with a paid job and 69% moved on to settled accommodation, either living independently, reunited with their families or with the help and support they need.
The charity has two houses, Avondale House in Newcastle upon Tyne, which comprises 32 self-contained one-bedroom flats and Speke House in Liverpool, accommodating 48 residents in self-contained flats.
The English Veterans' Awards are open to all former military veterans that are doing great things in England, Reservists that are going above and beyond and those companies that go the extra mile to support veterans within, or recruit employees from, the military community.  David Shaw, CEO and co-founder of Launchpad, said:
"We are delighted to be shortlisted in these awards. It is testament to the hard work and dedication of our committed staff. 

"Launchpad has supported hundreds of veterans since it was established. For most veterans, the transition from the armed forces to civilian life will be smooth but, those few who can't resettle easily are faced with challenges such as homelessness, poverty, mental and physical health issues, addictions, broken families and unemployment. We help veterans overcome these challenges wherever possible.

"Just to be shortlisted is a satisfying achievement and we are looking forward to finding out more about the other shortlisted organisations; we look forward to hearing of their journey and wish everyone good luck."
There are twelve awards in total and the winners from each category will be announced in the finals to be held at the Village Hotel Solihull on 7 October 2020.