Mark Trainor, Falkland's Royal Navy veteran, from Lincolnshire has always wanted to return to the Falkland Islands.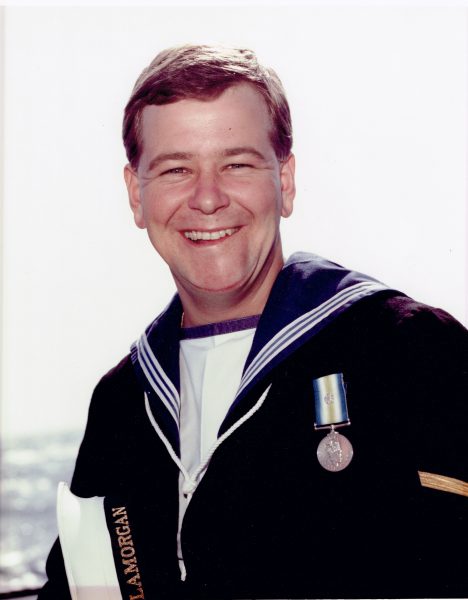 A time-limiting diagnosis meant that he has booked his tickets for January 2024 and will be visiting the islands to pay his respects to fallen comrades, just like Bernie in the new Michael Caine film, the Great Escaper.
The film follows the real-life escapades of Bernie Jordan, an 89 year old World War II veteran who 'escaped' his nursing home in order to visit the 70th anniversary of the D-Day landings in France, in 2014.
Mark Trainor said:
"I kind of understand everything about what he [Bernie] needed to do; why he needed to go back. My situation is different. Last year I was diagnosed with progressive lung disease that is time-limiting. So, having served in the Falklands on a ship that was hit, on my bucket list is to return, to pay my respects to those who lost their life."
Mark was invited by Pathe, the production company of The Great Escaper, to preview the film because there were parallels with his own, more recent service.
Mark said:
"I'm not giving any secrets away, but that film was great! It's a must. But take your tissue with you 'cause it cut me up in parts, because I understood the feelings in the film."
The film is a sensitive portrayal of veterans and resonates with the experiences of Armed Forces families, particularly the feelings of family members when their loved ones go to, and return from, war. Thousands of service people are deployed overseas to conflict areas every year, even today. Some veterans and service people suffer negative mental and physical health issues due to their service. The charity SSAFA helps these people, and their families cope in their times of need.
Mark Trainor:
"Back in my time we hadn't even heard of PTSD. It was just trauma. I would describe it as… a living nightmare. War stays with you. If you've been to war you don't lead a normal life. How you deal with that is important. I do alright, but coming up to the anniversaries of the Falklands conflict I change a bit; become more reserved."
The Great Escaper was released on 6 October.
View the video short here: https://vimeo.com/870713127