Preceding Mayor of Worthing, Cllr Hazel Thorpe, whose tenure ran from April 2019 to May 2020, recently presented her chosen charities with the money she raised for them whilst she held post.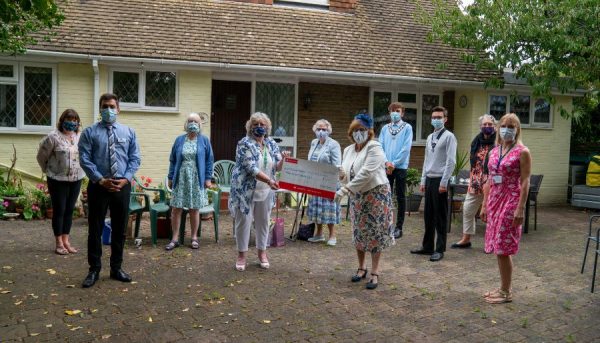 Care for Veterans, West Sussex Mind and NSPCC each received a cheque for £4,500, which Cllr Thorpe presented during a coffee and cake morning she held in her garden at home.
The former Mayor's fundraising initiatives included a singalong version of the movie, Bohemian Rhapsody, quiz nights and a special variety show held at the Worthing Assembly Hall.
Cllr Thorpe explained,
"Being the Mayor of Worthing was an amazing role as I got to hear wonderful stories about people, and it provided a unique opportunity to support them. I chose Care for Veterans, Mind and NSPCC because they work very hard in our community to help countless people. I am so pleased I have been able to support them in this way and thank everyone who helped me to raise such a fantastic amount."