Forces in Mind Trust has generously sponsored the Soldiering On FiMT Working Together Award for four years, recognising people, teams and organisations that have demonstrated an enduring commitment and collaborative approach to supporting the sector within the wider community.
Ray Lock CBE, Chief Executive of Forces in Mind Trust says, "What makes all the Finalists stand out is the way in which each has been determined to work together with others; not an end in itself, of course, but as a means to achieving far more than any individual or organization could alone."
The Finalists for the FiMT Working Together Award are: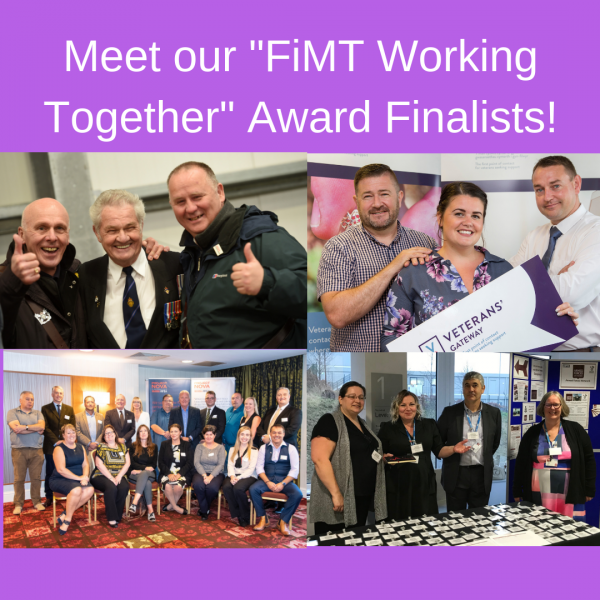 Project Nova – working with Police Forces across the country to help reduce re-offending rates and support veterans and their families if they find themselves in the courts or police cells.
Sussex Armed Forces Network Team – offering faster access to care, along with an information bank on everything from service life to suicide prevention.
Unforgotten Forces – a consortium offering services that help to tackle issues such as healthcare, transport, social isolation and creativity, as well as assisting people living in care settings.
Veterans' Gateway Team – a consortium providing "around the clock access" for families, friends and carers to be able to quickly and easily gain support, advice and information.
Click here to find out why the judges found each of these Finalists remarkable and worthy of recognition.