Royal Air Force Club
Charity Number: 1108295
Company Number: 05321353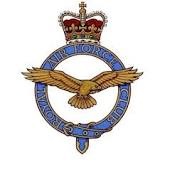 Located in London's Mayfair, The RAF Club is a historic private members club which offers luxurious and peaceful surroundings to serving and former serving officers of the RAF and Allied Air Forces.
Having opened its doors in 1922, the Club's interior has been enhanced to its present high standard and with striking artwork, a specially designed stained glass window and the very unique RAF badge corridor, a truly fascinating history comes alive about the story of the Royal Air Force.
The Club aims to preserve and foster the esprit de corps and traditions of the Royal Air Force through its member events, accommodation, dining and high standard of affordable hospitality within central London.
Her Majesty Queen Elizabeth II is the Club's Patron and Lord Craig of Radley is the Club's Vice-Patron.
Contact Information
128 Piccadilly
London
W1J 7PY

020 7399 1000
Support Offered
By establishing, maintaining and conducting in London, on premises belonging to the Company, a central residential and non-residential club for the use and accommodation of Members, and by making available to them such other services, recreational facilities and leisure time activities as may be desirable, at prices which, so far as is possible, can be afforded by all Members