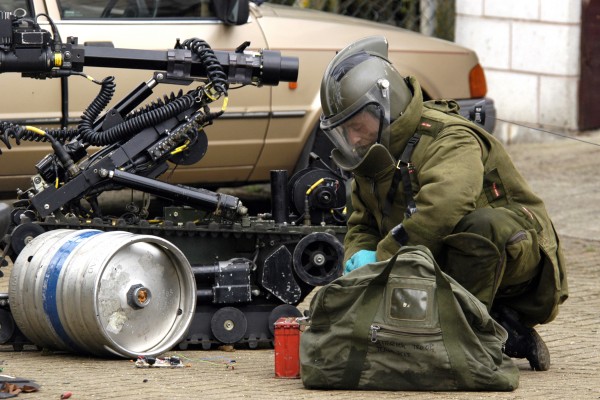 The Explosive Ordnance Disposal (EOD) community across the British Army, Royal Navy and Royal Air Force attends over 2,500 call outs to suspect devices, WWII bombs, and terrorist situations in Great Britain each year.
With the UK having recently been struck by an increase in terrorist activity; the Manchester bombing and attacks in London have had a national impact and our thoughts are with all of those affected.
There is a group of people who are on call 24/7 to assist the emergency services with such events: the men and women of the Explosive Ordnance Disposal (EOD) community who are continually on the front line protecting the country. You rarely see or hear of their contribution but members of specialist military EOD units and SO15 – the Metropolitan Police Counter Terror Unit – play a pivotal role in exploiting and, where possible, preventing terrorist attacks.
This continued exposure to highly stressful situations can have a lasting effect both physically and mentally on individuals. Felix Fund – the bomb disposal charity supports these brave professionals by providing much needed welfare support and financial assistance.
As an independent charity, our sole mission is to help those serving as well as veterans and their dependents. We receive no Government funding, and rely on the kindness and generosity of strangers to make sure we continue to be the vital lifeline for the EOD community. It is more difficult than ever to attract funding to such a niche charity – so if you are able to support us, we would greatly appreciate it.
Donations can be made by setting up a monthly direct debit or standing order. For a small amount go to www.justgiving.com/felixfund or make a one-off contribution by texting FELX11 followed by the £ sign and amount (for example FELX11£5) to 70070.
Help us support these unsung professionals.
For more information about Felix Fund please visit www.felixfund.org.uk.
Ends
For editorial enquiries, contact redheadPR on 0131 357 8977 or email pr@redheadpr.co.uk