A blind veteran from Mid Glamorgan is asking the public to help him find a comrade and good friend who he served with in the Royal Air Force with during the Second World War.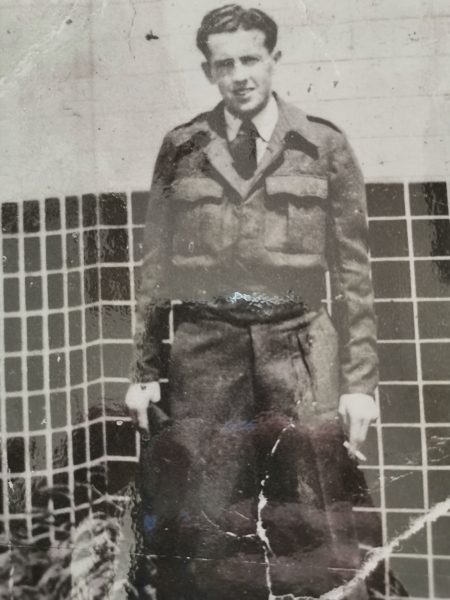 Bill Davies, 97 and from Porthcawl, is hoping to find Robert McCutcheon or any of his family members after visiting Creully in Normandy last year for the 75th anniversary of the D-Day landings. Bill says:
"Robert and I landed in a field in Creully a few days after D-Day and when I went back last year I saw that they had a beautiful marble monument put up with our names on. I was shocked because I never knew it was there! Because I didn't know, I'd like to reach out to Robert to let him know it's there in case he doesn't either".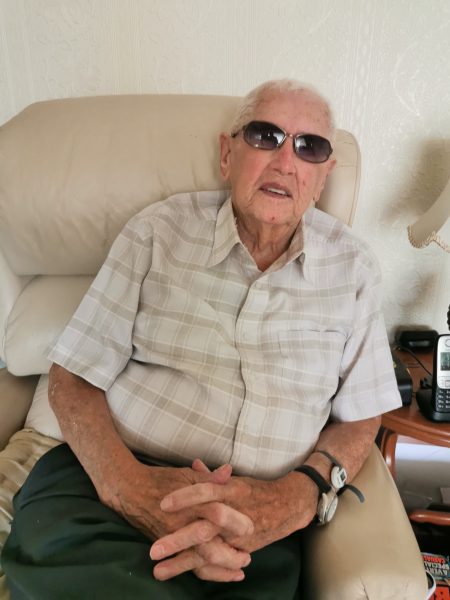 Bill joined the RAF in 1942, serving in Normandy, Belgium and Hamburg with Robert from 1944 until 1946. He says:
"I was demobbed in 1947 but I know Robert left before me in 1946. As Robert was Scottish, we used to call him Jock and I was Taf! I know he was with a girl called Rita at the time. I'm not sure if they married but that detail might help me find the Robert I'm looking for".
Bill will be turning 98 in August and to get in touch with Robert and his family would be the perfect birthday present. He says:
"I would love to be able to see Robert again but I understand that he may have passed. If that's the case, it would be great to be able to get in touch with his family! I'd happily go up to see them in Scotland – I'm fit enough to go!"
He has been supported by Blind Veterans UK since 2012 after losing his sight due to Age Related Macular Degeneration (ARMD). He says:
"The charity have helped me a lot over the years and I am very grateful. I'm hoping that they can help me find Robert so Jock and Taf can be reunited after all these years!"