Throughout this last year the world has become an incredibly difficult and uncertain place. Covid-19 has brought devastation and challenges for us all. Our way of life has changed dramatically and we have been forced to adapt to a 'new normal'. Whilst we are unable to come together in person, it is more important than ever to carry on with our lives and traditions in the best way that we can. In a safe way and that abides by government Covid guidelines.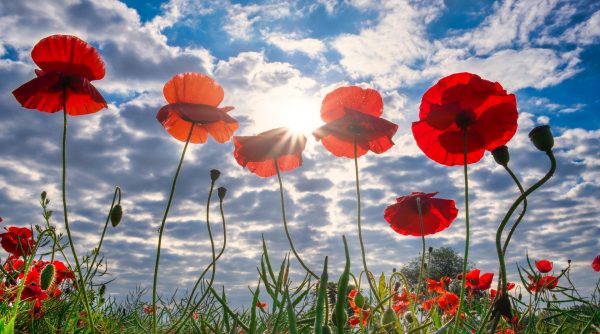 Remembrance Day will be looking very different this year. As parades and other events have been cancelled there is a need to find alternative ways to honour our fallen. As a charity FirstLight Trust is ensuring that they continue to support veterans of the armed forces and emergency services during this challenging time. They plan to bring people together safely for Remembrance this year.
FirstLight Trust is asking veterans to send a picture of themselves or friends observing two minutes of silence on Remembrance Sunday, the 8th of November. These pictures will form a montage that will be uploaded to the FirstLight Trust website and social media pages on the 11th of November. It is a space to come together to honour those who served and remember the sacrifice that they made.
Dorinda Wolfe Murray, Founding Trustee of FirstLight Trust, says
"We live in strange times, and this year has been particularly hard for so very many reasons. Tradition has been upended and much that we value has been difficult to maintain. Taking time out to remember those that we love and have lost is so important and I would say life affirming. Pictures do say a thousand words, and creating a memorial montage seems to me to be a fitting tribute'.
If you would like to be part of the montage please send in your photo to office@firstlighttrust.co.uk. If you would be interested in supporting FirstLight Trust in a different way, their Tribute Fund gives you the opportunity to honour a loved one, whilst ensuring veterans are supported. For more information please visit their website https://www.firstlighttrust.co.uk/tribute-fund/.