SSAFA, the Armed Forces charity is delighted to announce Morgan Sindall Infrastructure as one of their supporting sponsors for the charity's 13 Bridges Challenge on Armed Forces Day.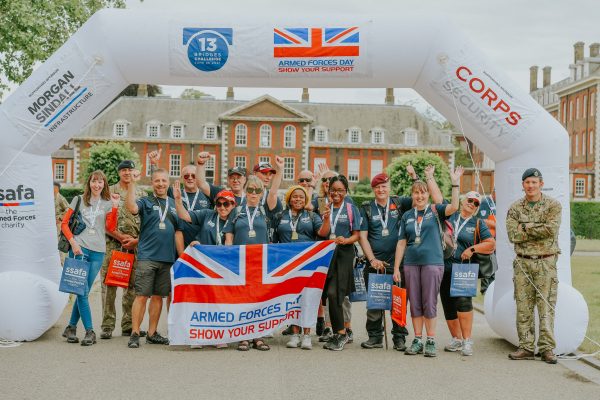 Morgan Sindall Infrastructure has been confirmed as a supporting sponsor of SSAFA's 13 Bridges Challenge this Armed Forces Day on Saturday 25 June, providing in kind logistical support.
Annabel Venn, Head of Events at SSAFA, said:
"In 2021, Morgan Sindall Infrastructure was a supporting sponsor and provided invaluable logistical support on the day and before the event. We are very grateful to have the team on board again this year to help us make the 13 Bridges Challenge 2022 a huge success."
Peter Kirk, Managing Director for Morgan Sindall Infrastructure's rail team, said:
"We're delighted to be supporting SSAFA's 13 Bridges Challenge again in 2022. It was fantastic to play a part in 2021's hybrid event, and to hear about the impressive fundraising that took place last year thanks to the dedication of everyone who took part. We're incredibly proud to continue working with SSAFA to make a positive impact on the lives of those serving in the Armed Forces, veterans, and their families."
The 13 Bridges Challenge is an exciting opportunity to raise money for SSAFA and celebrate Armed Forces Day while taking on a 10-mile route criss-crossing the Thames via the thirteen bridges in Central London.
If you would like to find out more, visit ssafa.org.uk/13Bridges22