Catherine Spencer has been formally announced as the new Chief Executive of Seafarers UK. She will take over the helm from Commodore Barry Bryant CVO RN when he retires after 17 years of service on 26 July 2019.
Catherine Spencer has spent the last three years as Director of Communications and Change Management at icddrb, a complex international health research organisation based in Dhaka, Bangladesh. Prior to this Catherine spent seven years at the Army Families Federation in senior management positions, including three as Chief Executive.
During her tenure at icddrb Catherine worked with key donors, technical experts, government departments and international organisations, whilst playing a pivotal role in developing and implementing the charity's organisational strategy. This included transforming previous negative media coverage into extensive positive global press, leading to increased funding and worldwide collaborations; these successes were instrumental in icddrb being awarded the internationally renowned Hilton Humanitarian Prize in 2017.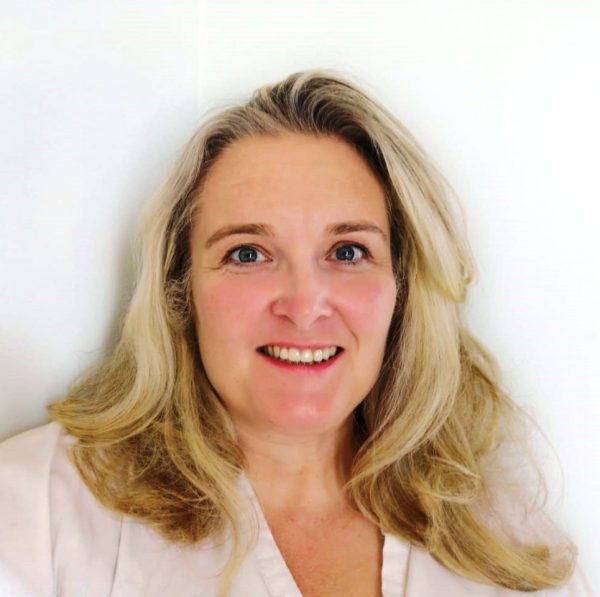 Whilst leading the Army Families Federation Catherine represented soldiers and their families during particularly difficult times for defence, ensuring that the needs of an overlooked but vital community were understood at ministerial level and contributing to better support to soldiers and their families. Catherine was also a Trustee and council member of a wide range of grant-giving and advocacy organisations.
Catherine Spencer said:
"I am honoured to have been chosen to lead Seafarers UK during an exciting new chapter for the charity, and as so much is changing in maritime welfare and the wider maritime sector as a whole. Some elements of the challenges facing seafarers and their families are familiar to me as the wife of a serving solder; I hope to combine my personal experience of enduring routine separation, understanding a dangerous physical working environment and working hard for the betterment of my community, with my professional experience of advocating to government and stakeholders to deliver change.

"I will ensure the efforts of everyone with an interest in the maritime community are harnessed to improve the lives of those who work at sea and their families, and in helping those supporting seafarers. I look forward to learning so much more about the people behind this vital part of the UK and international economy. I would like to thank my predecessor Commodore Barry Bryant for his outstanding achievements over the past 17 years; his dedication to Seafarers UK is unquestionably the reason it is such a success today."
Commodore Barry Bryant said:
"I am delighted to welcome Catherine as my successor at Seafarers UK, where she will become the Chief Executive rather than the Director General! A few years ago I was familiar with her outstanding work with the Army Families Federation and other military charities, and I am convinced that she will lead Seafarers UK to further success both as a welfare charity and in exploiting our other responsibilities with the wider Maritime Charities Group, and working on careers promotion with Maritime UK.

"She is well-placed to develop our particular abilities for cross-sector cooperation and facilitation, working with colleagues to expand our impressive range of activities, while making the very best of sometimes slender resources. I am confident she will swiftly integrate into the cheerful and willing home team while simultaneously making her mark within the wider maritime community."
Notes to editors:
Seafarers UK has been helping people in the maritime community for more than 100 years, by providing vital support to seafarers in need and their families, and to those in education or training who are preparing to work or serve at sea. The charity does this by giving grants to organisations and projects that make a real difference to people's lives, across the Merchant Navy, Fishing Fleets, Royal Navy and Royal Marines. In 2018 Seafarers UK gave 76 grants totalling £2.46 million to 56 organisations. Seafarers UK receives no government funding and is heavily dependent on donations and legacies to maintain its grant-making programme.
Media enquiries
Nick Harvey, Campaigns Manager, Seafarers UK – nick.harvey@seafarers.uk / 020 7932 5969 / 07910 593588