The Ripple Pond announced that Nigel Bedford's term as Director has come to an end and he will be succeeded by Rodger Cartwright, who has worked in Senior roles with other Military charities prior to working in both the Army and Police.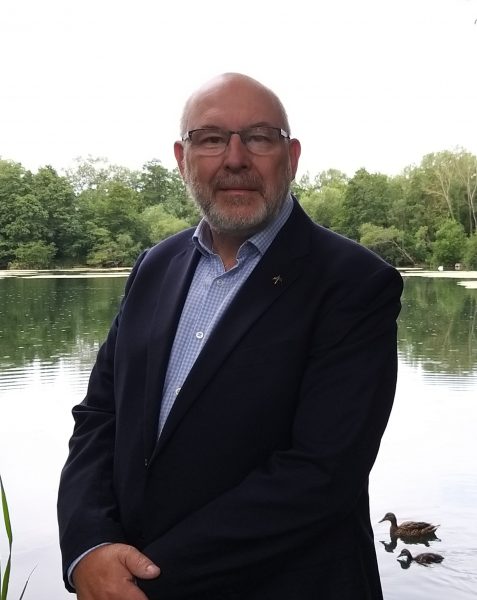 The Ripple Pond was set up by two mothers whose sons were both injured whilst serving in Afghanistan. They recognised the need for support for the loved ones of those physically or emotionally injured whilst serving in the British Armed Forces. The Ripple Pond provide peer support to The Armed Forces community, this includes anyone over the age of 18 who is supporting a British serving person or veteran and needs support for themselves.
Nigel was pivotal in gaining funding for The Ripple Pond which has allowed the charity to be secure for the immediate future and to continue to support the Armed Forces community across the UK.
Jenni Hornby, Chair of Trustees for The Ripple Pond said;
"Following a rigorous recruitment process the Board of Trustees are delighted to appoint Rodger as the next Director of The Ripple Pond. Rodger's skills and experience will be invaluable in this role. Rodger has also demonstrated a deep commitment to supporting those impacted by a loved one's military service, which I feel is absolutely imperative. As the Chair I look forward to working closely with Rodger and seeing what he will bring to the next phase in the history of this wonderful and unique charity. Welcome Rodger!"
Most recently Rodger was Head of Operations for Thrive, a charity that provides social and therapeutic horticulture. Prior to that he worked for The Royal British Legion and SAFFA. He started his career with the British Army before moving on to the Police for almost 30 years.
Rodger said,
"I feel driven to do good. I know it is hard to transform someone's life, but it is possible to introduce some colour and light. I look forward to working with the team to build on the brilliant work carried out by The Ripple Pond."
The announcement of a new Director ties in with an update The Ripple Pond have made to the safeguarding procedures of the charity. Gemma Procter is now safeguarding lead within the team, the safeguarding policy has been updated and the charity has introduced relevant safeguarding training for the current team, which will extend to volunteers going forward.