FirstLight Trust, a charity helping former members of the armed forces and emergency services get back on their feet, has appointed a new trustee. James Hayward served in the Royal Navy as a Maritime Reserve Officer for more than 20 years, rising to the rank of Commander. His last post was Commanding Officer of HMS FORWARD. He is also a Professional Chartered Engineer with more than 40 years' experience, spending over half of that time within the NHS in senior Director roles.
"I've had two careers running in parallel, serving in the NHS, the first and second Gulf Wars and then in the middle East after 2001," says James. "I've seen first-hand the impact conflict can have on individuals and their families from the armed forces and blue light services, especially following major incidents. I whole-heartedly believe in FirstLight Trust's values and their practical approach to helping military and emergency service veterans. It's wonderful to be offered the opportunity to support and promote this vital charity."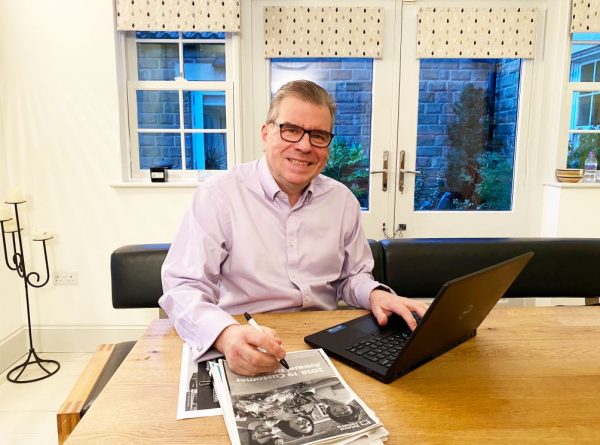 "We are delighted to have James join the team," says Dorinda Wolfe Murray from FirstLight Trust. "Our sixth cafe hub for veterans in Hereford has just celebrated its first birthday. It joined our existing Sharpe's establishments in Hawick, Gosport, Lancaster, Redcar and Scarborough. James's experience in project management, estate management and finance will be invaluable. Myself and all the trustees are very much looking forward to working with him over the coming years."
Many of James' multi-million pound projects involved estate management, and managing schemes from concept to post project evaluation. He has been the non-executive Chairman of the housing association Beyond Housing and in the NHS a lead director for emergency planning. He is also involved in the Reserve Forces and Cadets Association Yorkshire and Humber.
Best-selling author Bernard Cornwell OBE, author of the Sharpe novels and The Last Kingdom series featuring Uhtred of Bebbanburg, continues as patron of the charity.
To find out more about FirstLight Trust visit www.firstlighttrust.co.uk, follow on Twitter @FirstLightTrust or Facebook.com/FirstLightTrust.
 Notes to Editors
For more details about FirstLight Trust and a high-resolution version of the attached image, please email Dorinda Wolfe Murray at enquiries@firstlighttrust.co.uk, call 07464 828 049 or look at the website: www.firstlighttrust.co.uk