The Armed Forces Covenant Trust (the Trust) is excited to announce the second round of awards under its Reaching and Supporting Armed Forces Communities programme.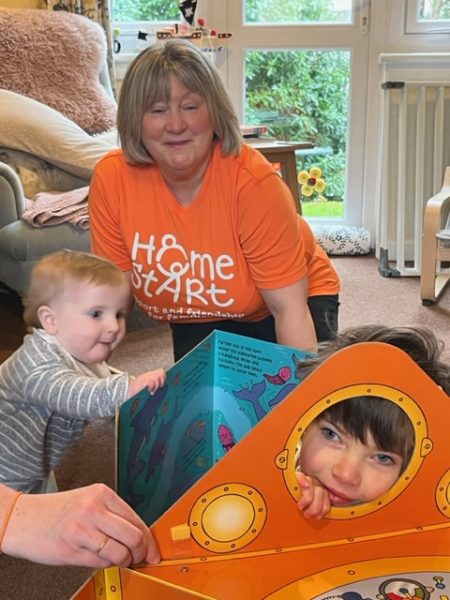 In this latest round, the Trust has supported 38 projects across the UK. In total, the programme has so far awarded over £6 million, across 65 diverse projects. Each project can last up to three years and will deliver significant changes and/or improvements in Armed Forces communities, where there are hidden or compelling needs.
Projects will address either an emerging need, a challenging need or a compelling need – or a mixture of these – to make a significant impact on Armed Forces communities, at both local and national level.
Sonia Howe, Director of Policy and Communications at the Trust, said:
"Each of the projects we've supported have been really clear about the positive impact they will have on the specific Forces community they are targeting. It is fantastic to see such a variety of work taking place and we look forward to being able to share further updates as the projects progress."
Improved life chances and emotional wellbeing
Inspire's 'Road Map to Recovery' project will provide a structured and facilitated network of Mutual Aid Partnership (MAP) groups across Northern Ireland offering veterans impacted by addictive behaviours and/or mental ill health the opportunity to work together as peers to make positive changes to achieve recovery, along with support for family members.
Alex Bunting, (Acting) Group Director of Therapeutic and Wellbeing Services, and Group Director of Mental Health and Addiction Services stated:
"We are delighted that our Inspire Wellbeing application to the Reaching and Supporting Armed Forces Communities Fund has been successful. Individuals who engage in this Road Map to Recovery project will be supported to maintain improved emotional wellbeing, reduce substance use and be offered new opportunities for volunteering, education and employment."     
One-to-one support
In Scotland, Homestart Lomond will use funding for a Military Families Support Worker to support Forces families in the Lomond area of Argyll, by ensuring children have the best start to life. The Support Worker will offer one-to-one, tailored befriending opportunities; practical help & emotional support; bespoke activities; signposting; advocacy and inclusion work.
Laura Eales, Manager at Homestart Lomond said:
"With HMNB Clyde on our doorstep, many of our families have a serving parent with no local family support network, while facing long deployments with no contact. This extra challenge can leave families struggling to cope. With the funding from the Armed Forces Covenant Fund, we can recruit a full-time support worker for these families, to provide emotional support and practical assistance to reduce the risk of long-term impacts of 'life in a blue suit'."
Reaching Forces communities across the UK
Other projects supported in the second round include support for Forces children with additional learning needs in Scotland; therapeutic arts sessions for veterans and their families in Wales; and nature-based therapy for Service leavers with mental ill-health in England.
The Trust also supported several UK-wide projects, including Blesma, who received funding to support bespoke activities to meet the compelling needs of female limbless veterans and serving personnel.
Each project supported brings an element of innovation and builds a wider picture of support across the UK.
Find out more
For a full list of these inspiring projects, check out the Trust's website, www.covenantfund.org.uk
The Reaching and Supporting Armed Forces Communities programme will be open for applications again in summer 2023. Full details are available on the Trust's website.