Former Army combat medic Nerys Pearce, who had to pull out of her bid to become the first person paralysed from the chest down to swim the Channel, has vowed: "I'll be back."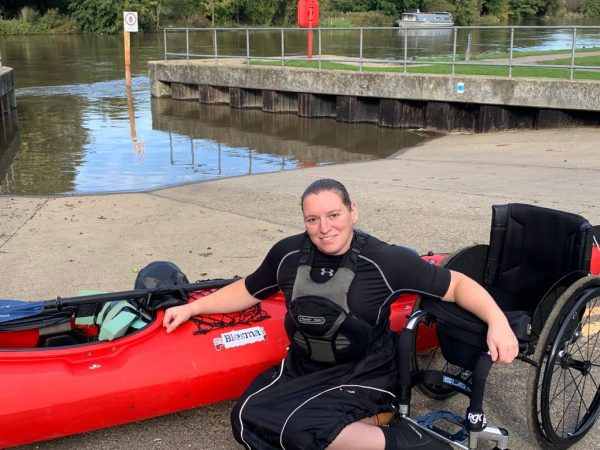 The 38-year-old, who had to abandon her attempt when her body temperature dropped alarmingly after nine hours in the water, has booked another crack at the endurance feat next year.
"I was very disappointed but I didn't cry about not finishing because the biggest goals aren't the easiest things to achieve," said Nerys, who went straight back into training and is attempting a challenge of kayaking a combined 150km across three lakes in Wales, Scotland and England from October 16 to 18.
The gruelling event, which also involves around 350 miles of driving between Lake Bala, Loch Lomond and Lake Windermere, will take 96 hours as she continues her drive to raise funds for Blesma, the limbless veterans' charity.
Nerys, who was paralysed from the chest down after a car reversed into her motorbike, had to leave the forces and sank into depression until joining Blesma and rediscovering her zest for life and becoming a medal-winning athlete.
"I had trained hard for the Channel, but it was not to be," she added, recalling how strong tides and exposure to the cold caused her body temperature to drop by five degrees.

"Everything just started going black from the outside in, as if I were ending up in a tunnel and my brain couldn't quite make sense of what was happening. So, I did three more strokes and turned to look at the boat and it was just black it was very evident that I was extremely cold. 

"You're never going to get the perfect conditions out on the Channel and that's half the fun. I've already spoken to the pilot and rebooked for next year."
Nerys, from Ascot, who credits Blesma with saving her life, has won ten medals in powerlifting, rowing, and track and field at the 2016 Invictus Games in Orlando.
She also competed for Team Wales in the 2018 Commonwealth Games, completed the endurance cycle ride Race Across America in 2019 and recently became a driver for motorsport's Team BRIT.
She trained hard over three months for the record-setting Channel attempt and is putting that effort to use in the kayaking feat which will go towards her target of raising £10,000 for Blesma.
"Nerys is amazing and has wasted no time getting back into the water with her latest challenge," said Jon Bryant, Blesma's chief executive. "She is a true inspiration."
To donate, please visit – https://www.justgiving.com/fundraising/nerys-pearce13