Poppyscotland's Welfare Centre in Ayrshire is set to open its doors for a special event to celebrate International Women's Day next month (Friday 6 March 2020; 1pm-4pm; media welcome). The event will celebrate the achievements of women in the Armed Forces community, and joining the celebration will be special guests: writer, activist, DJ and Legion member Suzanne Fernando MBE; Legion Scotland National Certificate of Meritorious Service recipient Georgina Cairns; East Ayrshire Provost Jim Todd; and North Ayrshire Provost Ian Clarkson.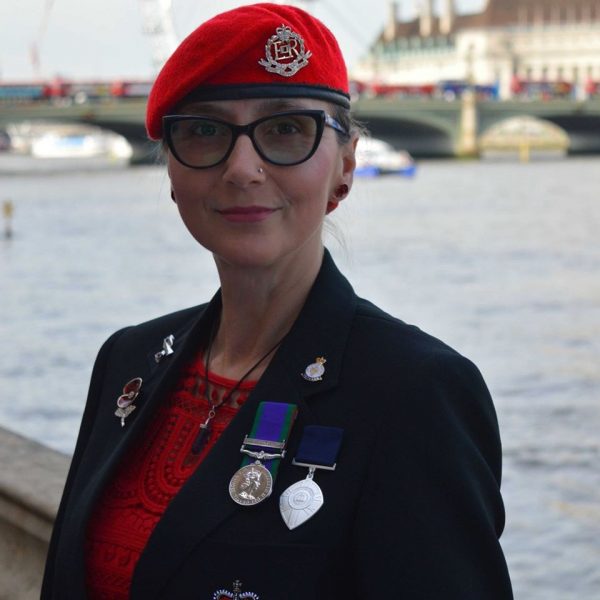 David Cooke, the Welfare Services Manager at the Kilmarnock centre, said:
"We are aiming to raise the awareness of and celebrate the importance and value of women in the Armed Forces community. To that end, the Open Day invites all serving personnel – including Reservists – along with veterans and the spouses of Forces personnel to join us to celebrate and discuss the social, economic, cultural and political achievements of women in our Armed Forces. We are delighted to be able to welcome Suzanne, Georgina and Provosts Todd and Clarkson, to the event and we know they will bring so much to the day."
Suzanne Fernando said:
"I am delighted to support International Women's Day by celebrating the achievements of women in the Armed Forces community. Collectively, we can all make change happen and we can each help to create a gender equal world. We can all choose to be #EachforEqual. As a result of my voluntary work, I have been commended in the House of Commons, the Scottish Parliament, Buckingham Palace and for International Women's Day at 10 Downing Street."
Georgina Cairns said:
"As a veteran, I am very happy to support our Armed Forces community across Ayrshire and, in particular, recognise the role of women on International Women's Day."
Provost Todd said:
"I am delighted to support Poppyscotland's International Women's Day event on 6th March. Women throughout the years have played a very important part in all of our Armed Forces and it is right and proper that Poppyscotland is hosting a celebratory event to recognise this commitment.  I am looking forward to hearing some inspirational women talking about their experiences."
Provost Clarkson, who is also North Ayrshire Veterans' Champion, said:
"International Women's Day is a time for us to not only celebrate the countless, powerful women who have enriched the lives of so many across Scotland, but also to reflect on how we can continue to strive for a fairer and more equal society. This event recognises the importance of women to our Armed Forces and, as North Ayrshire's Veterans' Champion, I'm proud to show my support and thanks for their invaluable service."
David added:
"We will also be using the occasion to raise awareness of the support available from Poppyscotland through the Welfare Centre and the charity as a whole. For serving personnel, we want to ensure that they are being recognised to the full. What's more, it's vital we recognise the sacrifice made by the spouses of those who serve."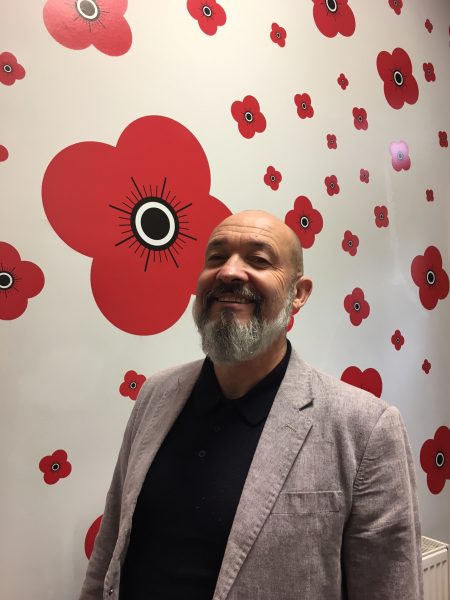 International Women's Day is celebrated all-year-long and also marks a call to action for accelerating gender parity. This year's theme is #EachforEqual, which states that "an equal world is an enabled world", as well as the message that, "gender equality is essential for economies and communities to thrive". Ministry of Defence statistics show that 10.5 per cent of Forces personnel were female – a total of 15,260.
Poppyscotland provides life-changing support to the Armed Forces community. Money raised from the Scottish Poppy Appeal and Poppyscotland's year-round fundraising enables them to deliver support to members of the Armed Forces community in Scotland by providing tailored funding and assistance. The charity also funds services in advice, employment, housing, mental health, mobility and respite.
Ends…
Notes to Editors
For further information and all media enquiries, please contact David A. Findlay, PR Manager at Poppyscotland, on 079797 35611, or email at d.findlay@poppyscotland.org.uk.
Please note that we are known as "Poppyscotland", and not "PoppyScotland" or "Poppy Scotland". For more information, please visit us at: www.poppyscotland.org.uk.