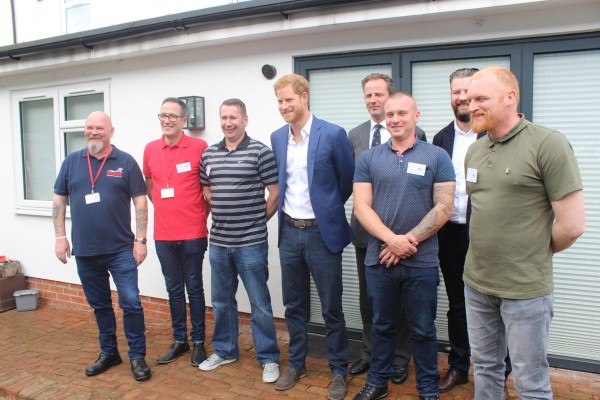 Walking With The Wounded welcomed Expedition Patron, Prince Harry, back to Canada Street in Manchester to see what had been achieved since the major DIY SOS transformation took place in 2015.
The 'Veterans Village' – once a dilapidated street on the outskirts of Manchester, is now home to some ex-servicemen and women who initially struggled with the transition back into civvy-live after leaving the Armed Forces.
Prince Harry visited Walking With The Wounded's hub for ex-servicemen and women who are making the transition back to civilian life. In addition, he visited 'Sherpa House' – our training house which provides veterans with accommodation during their pathway back to independence. For many ex-service personnel, employment is a key factor in regaining their independence.
His Royal Highness met with some of Walking With The Wounded's beneficiaries and joined a discussion on how multi-agency partnerships can support mental health provision for ex-service personnel, including those veterans who come into contact with the criminal justice system.
For more information, please take a look at our website.