Military veteran inmates at HMP Leyhill, Gloucestershire made a surprise donation to SSAFA, the Armed Forces charity. Prison in-reach volunteers from the charity were overwhelmed by the effort and hard work the inmates put into raising the funds.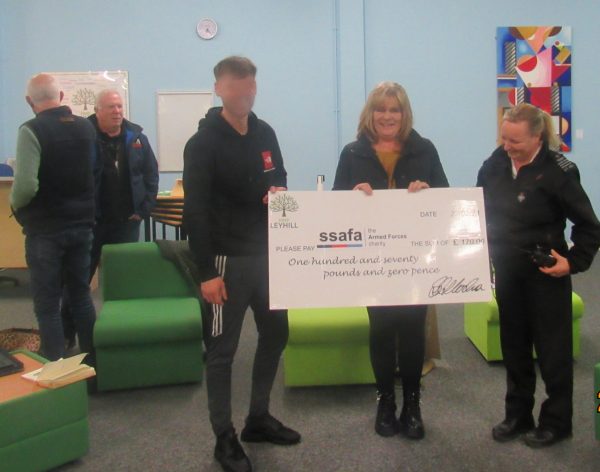 The veterans made Christmas decorations and sold the ornaments to other residents and prison officers over the festive period.
Dawn Civill-Williams, SSAFA Prison In-Reach volunteer said:
"These people worked so hard to produce some gorgeous Christmas decorations. Then they donated the money to our charity. I wasn't expecting this and was rather taken aback, given their financial circumstances. It was very humbling."
While in prison the residents are given £7.50 per week and must pay for simple things such as watching TV (£1 per week).
HMP Leyhill currently has around 40 military veteran residents, who are entitled to help and support from SSAFA. Dawn Civill-Williams runs a fortnightly drop-in session for residents and once a month there is a NAAFI (traditional military shop and eatery) breakfast for all veterans in the prison, including staff.
Dawn said:
"It is really important to give people an opportunity to get together and feel supported. SSAFA looks after the veterans who have become Prison Officers too. Families of veterans are also looked after. If you are new to the prison it is important for us to know if you are a veteran so we can do as much for you and your family as possible.

"I always tell my clients, especially when facing leaving prison and going back into the world: You are not just going to survive, you are going to thrive. It's all about supporting people to be able to make better choices in their lives right now."
SSAFA supports all military veterans and their families. If you, or someone you know may need support, or are interested in volunteering with SSAFA please go to ssafa.org.uk