Do you know a team or an individual who has gone the extra mile in 2018 to help the RAF Benevolent Fund support the RAF family?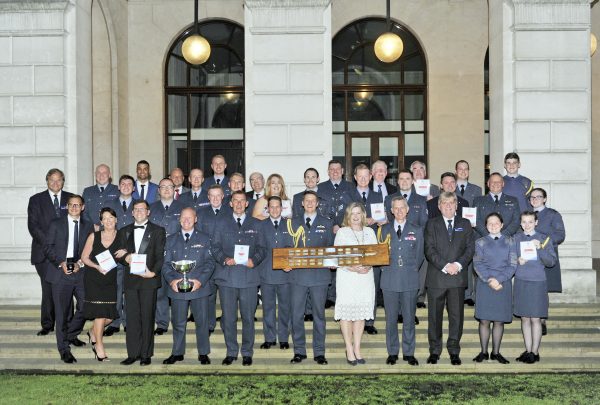 Or maybe you know a tireless fundraiser, an inspiring Airplay youth worker on your RAF station or an exemplary ATC Squadron?
Then please let us know about their support by nominating them for an award.
Nominations are now open for six categories (found below) until 25 January 2019.
Above & Beyond – For an extraordinary individual or group who have gone above and beyond to promote our work
Air Training Corps Squadron or University Air Squadron of the Year – For a squadron which has shown outstanding support for the RAF Benevolent Fund through fundraising or their commitment at our events
Airplay Youth Worker of the Year – For an Airplay Youth Worker who has shown outstanding commitment to improving the wellbeing of RAF children
Fundraising Team of the Year – For a truly dedicated team of volunteers who have all worked tirelessly to fundraise for the RAF Benevolent Fund
RAF Station of the Year – For an RAF Station which has provide exceptional support to the RAF Benevolent Fund
Welfare Caseworker of the Year – For a welfare caseworker who has gone the extra mile for our veterans and their families
Go to www.rafbf.org/awards to make a nomination.
For more information and high res images please contact:
Rebekah Sharrock, PR Officer, RAF Benevolent Fund
E: rebekah.sharrock@rafbf.org.uk | T: 020 7307 3305 | M: 07595 657979.
RAF Benevolent Fund:
The Royal Air Force Benevolent Fund is the RAF's leading welfare charity. We exist to support current and former members of the RAF, their partners and dependants, whenever they need us. In 2017 we spent £18.8m supporting more than 55,000 members of the RAF Family. For more information visit:  www.rafbf.org Twitter: https://twitter.com/RAFBF.