Former Raytheon UK CEO Richard Daniel has been appointed as the Chairman of the Trustees at the RAF Benevolent Fund. Richard comes with 40 years' experience as a business and board leader and he succeeds Lawrie Haynes who is standing down after eight years in the role.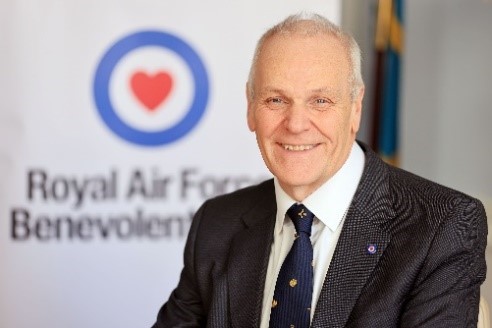 Richard joined defence contractor Raytheon UK in 2001 as a programme director before being appointed to the board in 2006. He became Chief Executive and Managing Director of Raytheon UK in 2016.
Richard said:
"It is an honour to have been selected as Chair of trustees for the RAF Benevolent Fund helping to provide the support to the RAF Family. I have a connection to the RAF through family and friends and have also had the privilege to work alongside the RAF for many years and have seen first-hand the skill, dedication and sacrifice from all who have served. It is important that we continue to support the whole of the RAF Family when they need it most."
During his time as CEO of Raytheon UK, Richard was also the chair of the Defence Suppliers Forum Mid-Tier group and a member of the Defence Growth Partnership Steering committee. He retired from the company in 2020 and has since taken up a role as non-executive director and board advisor for RLC Aerospace and also serves on the Finance Committee of the Royal Aeronautical Society.
Air Vice-Marshal Chris Elliot, Controller of the RAF Benevolent Fund, said:
"We are delighted that Richard will be joining our Board of Trustees.  He brings with him a wealth of experience and a passion to support members of the RAF Family in need."