The Armed Forces Covenant Fund Trust has granted £158,500 for three months' of Covid-19 support for the RAF Family. The grant, awarded to the RAF Benevolent Fund, will help provide welfare services in support of serving and retired RAF personnel and their families.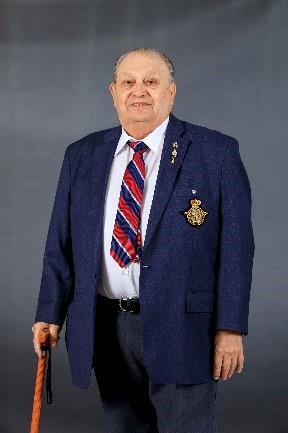 The RAF's leading welfare charity has announced several new initiatives in response to the challenging circumstances many people find themselves in as a result of the coronavirus pandemic. These include services to alleviate social isolation, such as check and chat calls and expanding the Fund's Telephone Friendship Groups. In addition, in support of mental health and wellbeing, the grant will support the Listening and Counselling Service and its expansion to support young people from the age of 11 and an employment and legal advice helpline.
Mike Straney, Director of Fundraising and Communications at the RAF Benevolent Fund, said:
"The Fund has been able to react quickly to the challenges of Covid-19 and is working hard to continue providing welfare support as well as announcing tailored initiatives designed to help the RAF Family during these strange times.

"As an organisation we rely totally on the generosity of our donors to continue this vital work."
Eighty-seven-year-old Reg Lawrence served in the RAF for three years and takes part in a weekly Telephone Friendship Group call which he has described as a 'lifeline'.
He said:
"I am alone now, no family no children or anything like that, and I just needed someone to talk to. I look forward to my weekly calls and I wouldn't miss them for the world. I get a great deal of satisfaction from them and look forward to the conversation.

"Each one of us has a story to tell in one way or another. We talk about all kinds of things from travel to service life, to politics and what's in the news."
The RAF Benevolent Fund has stood side by side with the RAF Family for more than 100 years, providing financial, practical and emotional assistance for when times are tough. Whether veterans served one day or 30 years in the RAF, they are eligible for support. If you know someone in need, visit rafbf.org