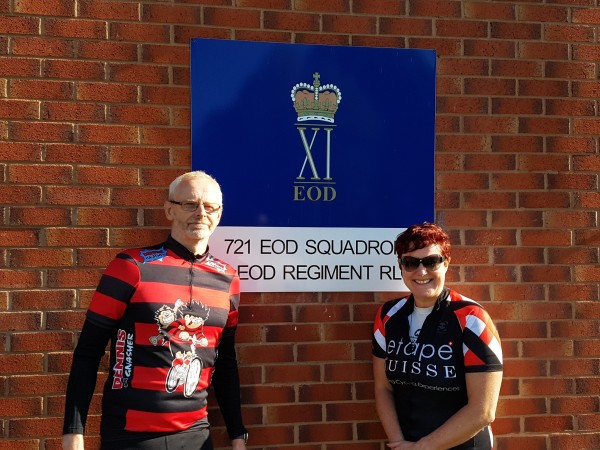 On Saturday 17 June 2017, redheadPR sponsored the 6th leg of the first ever Tour de Troops, from Ashchurch to Didcot – and managing director Sara Tye joined in and rode the 56 mile leg.
The Tour de Troops is a fund-raising initiative by 20 bomb disposal experts from the British Army to raise money for the Felix Fund, a charity which helps those affected by Explosive Ordnance Disposal (EOD).
The main sponsor of the event is Kirintec, a company specialising in the design and production of security technology – including EOD solutions.
Having swapped blast suits for Lycra, the cyclists began their ride from Edinburgh to Bielefield in Germany on June 11 2017, averaging about 100 miles per day in scorching temperatures.
In just 15 days and 1,500 miles (2,414km) the cycle team are visiting every security-cleared EOD regiment in England, France and Germany, passing through many towns and cities close to their military bases along the way.
Sara Tye, managing director of redheadPR and chair of Swindon Triathlon Club, donated £500 to the epic Tour de Troops and joined the team to ride the 56 mile leg from Ashchurch to Didcot.
Stephen Jakeman, Senior Software Engineer of Kirintec, also joined Sara in cycling the 56 mile leg from Ashchurch to Didcot.
The tour was welcomed by a crowd of supporters, along with Wantage and Didcot MP, Cllr Ed Vaizey, at Vauxhall Barracks in Didcot.
"The Felix Fund is an important charity and I was thrilled to be able to support the Tour de Troops in their fundraising efforts," commented Sara, a keen triathlete and managing director of redheadPR.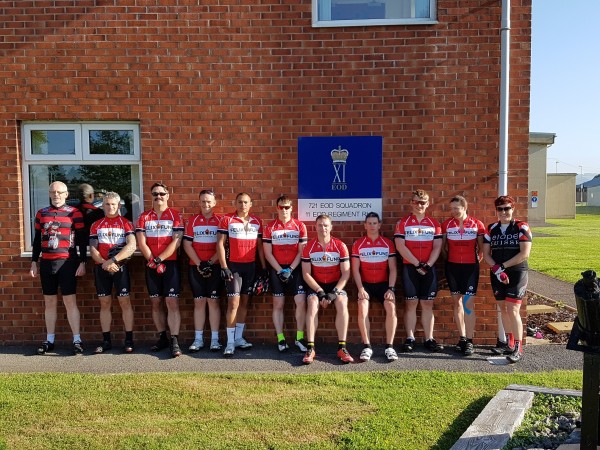 "The recent terrorism incidents have highlighted even more what an extremely dangerous job the British Army bomb disposal experts have and how much we should all value their bravery and commitment."
Sara Tye is an award-winning entrepreneur, top 500 international PR, business and organisational development expert.
The Felix Fund is a military charity based in Didcot and raises funds for the men and women affected by Explosive Ordnance Disposal (EOD). This includes important mental health support and the charity now offers Dashboard Courses on mindfulness to build awareness of the warning signs linked to mental health problems and coping techniques.
Every member of the Tour de Troops team belongs to the 11 EOD Regiment RLC (Royal Logistic Corps). Sadly some of the riders taking part have been injured during the course of their work or lost colleagues whilst serving their country.
Donations to the Tour de Troops can be made by visiting their JustGiving page – https://www.justgiving.com/fundraising/Tourdestroops
For editorial enquiries, contact 0131 357 8977 or email pr@redheadpr.co.uk
Ends