RNRMC (Royal Navy & Royal Marines Charity) has awarded SSAFA, the Armed Forces charity with a grant of £25,875 to support its Mentoring service.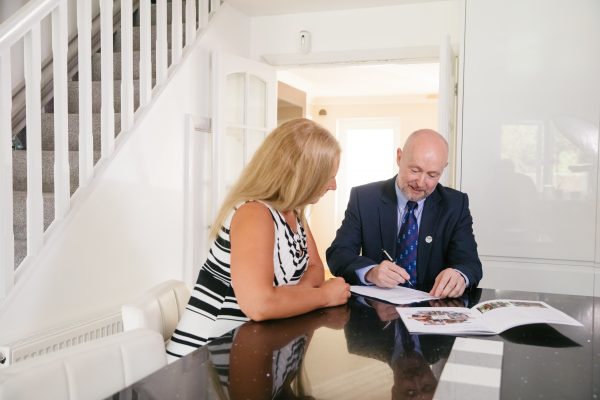 RNRMC has provided a grant of £25,875 to SSAFA's Mentoring service that aims to provide long-term, one-to-one support during transition to service leavers up to two years post discharge.
The generous grant, awarded by RNRMC, will help SSAFA support Royal Naval and Royal Marine beneficiaries, and their families, as they leave the Forces and adapt to civilian life.
SSAFA's Mentoring service helps to motivate, support, build resilience and empower service leavers, to fulfil their potential in their new lives outside the military. SSAFA works alongside the Royal Navy, the Royal Marines, the British Army, the Royal Air Force and other key partners to provide this service.
Jonathan Sandall, Director of Fundraising at SSAFA, the Armed Forces charity,
said: "While most members of the Armed Forces make the transition from military service to 'civvy street' easily and go on to successful subsequent careers and lives, some find that change more difficult. In recent years, SSAFA has expanded its Mentoring Support for those who require advice during this period; in 2020 alone, we saw a 128% increase in those seeking assistance in this area.

"We are therefore extremely grateful to the Royal Navy & Royal Marines Charity for their generous donation towards our mentoring work; it will enable SSAFA to continue to support Service leavers, including those from the Royal Navy and Royal Marines, in the process hopefully preventing the need for them to seek subsequent welfare support."
Mandy Lindley, Director of Relationships and Funding at RNRMC said:
"The Royal Navy and Royal Marines Charity and SSAFA have worked together for many years to support to the Royal Navy community.  We understand how important good support is for those leaving the service and SSAFA's mentoring service is a crucial resource in this area. Supporting successful transition to civilian life is a key priority for the RNRMC, as we know how this can affect the need for further help later. We are very pleased to continue the RNRMC's close partnership with SSAFA and hope that this grant will benefit many more service leavers."
Royal Naval veteran, Jamie McGuin, was supported by SSAFA's Mentoring service after he was medically discharged in October 2020.
He said:
"I connected with SSAFA, towards the end of my service. When you get medically discharged you go through a three month or so resettlement process, and I got in touch with the charity during that time. I had so much going on and I needed help, because I really wasn't sure as far as my health was concerned, what I was going to be able to do next. I wanted advice and I wanted reassurance, because frankly, I wasn't getting that from anywhere else.

"Despite how worried I was underneath, I was trying to keep a brave face throughout it all. Then when I first spoke to Barry [Jamie's Mentor], I realised how much I had to do. But he helped me with everything. He was really practical and compassionate, and got me to write everything down in steps, how I should approach the next stage in mine and my family's life. Creating a pragmatic timeline was just what I needed."
Thanks to the ongoing, tailored advice from his mentor, Jamie landed a brilliant job and was able to purchase his first home in less than half a year.
"I'd strongly recommend anyone leaving the military to get mentoring support from SSAFA, especially if you have physical concerns and anxiety about the next step like I had. I reached out to a few places for help, but SSAFA opened its arms to me straight away. "
To find out more, visit ssafa.org.uk and rnrmc.org.uk.