This weekend, the Royal Navy and Royal Marines Charity (RNRMC) will open the doors to a new 'Charities Hub' in Portsmouth's Historic Dockyard.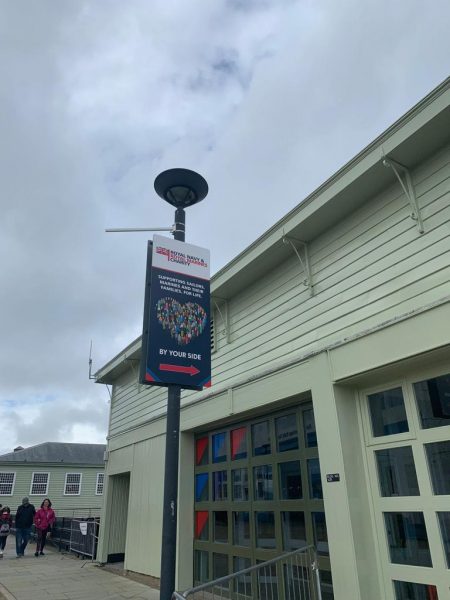 Taking up residence in one of the Dockyard's former boathouses, the hub will be open from the 28th of May to the 5th of June and aims to raise awareness of the RNRMC's work supporting the Royal Navy community.
Visitors will get the chance to:
Visit the RNRMC shop and take advantage of an exclusive offer on the brand new 'The Galley' cookbook, with delicious recipes from professional Royal Navy chefs
Meet the RNRMC's Mascots: Toots, Boots and Nelson
Take home a complimentary STEM activity booklet and to enter the 'Float your Boat' competition, challenging budding engineers to design their own paddleboat at home for the chance to win Amazon vouchers and Aircraft Carrier building kits
Contribute to a 'Message in a Bottle' activity – visitors can write a heartfelt message to veterans which will then be made into bunting to be displayed at the Royal Naval Association's Falklands 40 Commemorative Dinner
See a real Royal Navy Life Raft
Learn about the charity's sustainability project through informative visual displays
The charity is also taking suggestions from visitors on how they would like to see the space used in the future.
Entrance to the Historic Dockyard and the RNRMC Charities Hub is completely free to all.
RNRMC CEO Adrian Bell said,
'The RNRMC Charities Hub at Boathouse 5 is an exciting opportunity for us within the Historic Dockyard. It's the one high street in this country where we can engage with so many people who have a great interest, not just in the Navy, but in the other people we support. We are looking forward to connecting with our beneficiaries and the wider public to showcase how the RNRMC supports the entire Royal Navy community.'