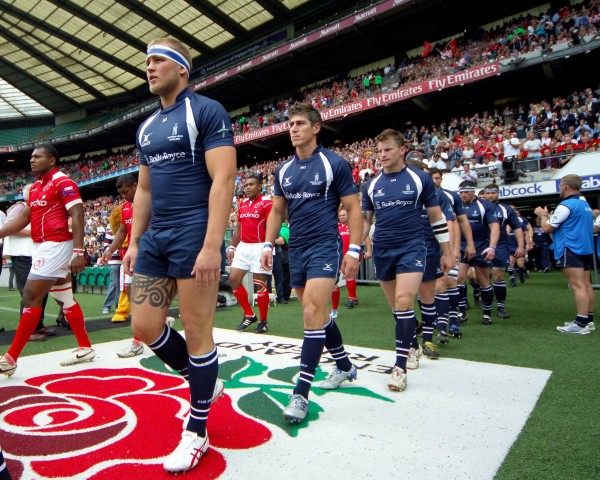 The national charity of the Royal Navy has launched a new fundraising campaign, Twickenham 100, in celebration of the 100th anniversary of the Army v Navy rugby match, held at Twickenham Stadium.
The campaign challenges groups and individuals nationwide to carry out their own fundraising activities, of any description, related to the number 100 in the run up to match day on 29 April to raise funds for The Royal Navy and Royal Marines Charity (RNRMC).
Early pledges from eager fundraisers, from both inside and outside of the Naval Service, include a 100 bouts of kickboxing from the Royal Navy Muay Thai Association; a 100+ mile five-day bike ride to Twickenham Stadium via premiership rugby clubs from personnel at HMNB Devonport; 100 question quiz from final year Project Management students at the University of Portsmouth; a prize draw at Royal Naval Association branch Worthing; and an ambitious 100-mile walk conducted by ex-WRNS (Women's Royal Naval Service).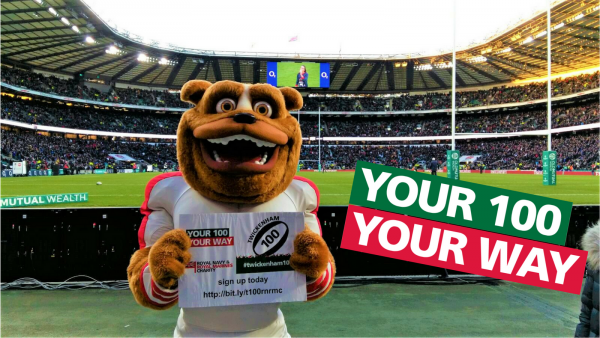 Hilary Jukes, RNRMC Regional Fundraising Coordinator, says: "The Army v Navy match is one of the biggest events in the Armed Forces social calendar so setting a 100-activity fundraising challenge was a natural fit.
"In 2015 we distributed £8.1 million to causes supporting the Royal Navy and Royal Marines – the most we've ever granted. To continue to meet the level of demand we need to raise an additional £500,000 each year so we need the public's help and raise money for sailors, marines, and their families, past and present.
"Whether your challenge is to see who can do the most burpees in 100 seconds or bake and sell 100 cakes, we want to hear from you."
Those who sign up, via the Charity's website (www.rnrmc.org.uk/twickenham100) will receive a fundraising pack in support of their challenge – and those who opt to fundraise on the coaches on way to Twickenham will be supplied with fun games, ideas and posters. Lead fundraisers will be in with the chance to win some terrific prizes, including items from Gillian Jones Designs, Knight Sportswear and Ballistic Weather Vanes.
All event participants are encouraged to upload their photos, videos and stories on social media, using the hashtags #Twickenham100 and #Your100YourWay.
– ENDS – 
Notes for editors:
Royal Navy and Royal Marines Charity
The Royal Navy and Royal Marines Charity is the principal charity of the Royal Navy. It exists to support sailors, marines and their families, for life.
Since 2007 it has funded projects and facilities that boost morale for those who serve today. It also distributes millions of pounds annually to military charities who care for the children, families and veterans of the Naval Service.
For more information on The Royal Navy and Royal Marines Charity, call 023 9387 1520 or visit www.rnrmc.org.uk.
Media contact:
Chris Taylor, Media and PR Executive, Royal Navy and Royal Marines Charity, chris.taylor@rnrmc.org.uk, 023 9387 1540
Facebook: www.facebook.com/rnrmc
Twitter: www.twitter.com/rnrmc