Within the last 3 months, SAPPER SUPPORT has picked up 2 prestigious awards, the Best Mental Health Support Charity at the AI 2018 Business Excellence Awards and the Best Charity of the Year for 2018 at the Best New Business Awards 2018.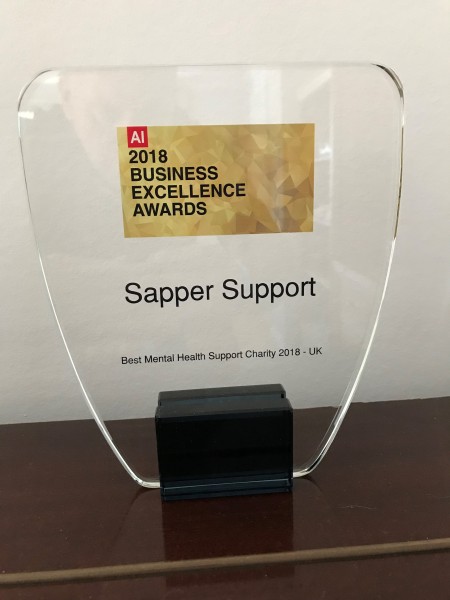 SAPPER SUPPORT is a personable support helpline that is making a huge difference despite its size. With a unique approach, growing contacts and a forward thinking CEO, it is now time to expand, whilst all the time maintaining our 'human contact'.
SAPPER SUPPORT have created a national framework centred around regional support hubs.
This gives many advantages to staff and callers alike.
They now need to recruit a further 28 volunteers from all over mainland U.K.
These individuals must be veterans and working in or have retired from the 999 community.
It is at this point where SAPPER SUPPORT would like to ask for assistance from the Cobseo members, whether that be help in advertising our expansion or help with recruitment/contacting appropriate veterans.
If you feel you may be able to help, please contact Tim Evers, CEO of SAPPER SUPPORT.