After more than 140 entries and 3,200 votes cast, Poppyscotland is proud to announce the two worthy winning entries of its annual Learning Competition. The Armed Forces charity had asked pupils in Scotland to tell reveal what they thought the Future of Remembrance should look like.
The winner in the Primary School category is Sophie Henderson, who was a Primary 7 pupil at St Patrick's Primary School, in South Ayrshire. Sophie's winning entry took the form of a poem entitled 'In Future Fields'. And in the Secondary School category, Oban High School pupils Archie Malloch and Ruaridh Blackadder, who were in S2 at the time, designed a football strip as part of their concept for a Christmas Day Football Match Charity Event.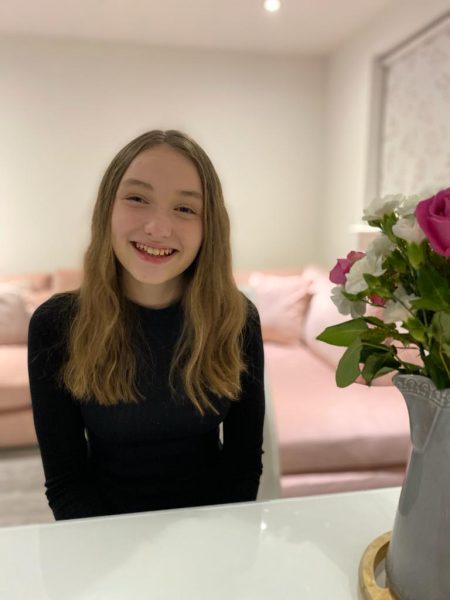 Speaking about her motivation for writing the poem, Sophie, who was 11 when she penned the words, said:
"It is my tribute to all those soldiers who gave their lives for our freedom. And it is my pleasure that we shall carry their torch always and remember their bravery with pride, while promoting peace through the beautiful symbol of the poppy. In Future Fields is my way of giving those soldiers back their voice in declaring a message of peace to future generations.

"When I was writing In Future Fields, I thought of my own great-grandpa who died in the War, and I hope I have made him and all other heroes proud. I have spoken to people about loved ones they have lost, and our local coffee shop, The Poppy Room, has my poem on display."
Lynsey May, the Headteacher at St Patrick's Primary School, said:
"We are delighted that Sophie has gone on to win the National Poppyscotland Competition. The entries from all the contestants were of a very high standard. Sophie produced a wonderfully creative and thoughtful piece.

"A local gentleman has asked if he can laminate the poem and place it at the war memorial on Remembrance Sunday, and I think for me that shows how incredibly profound her words are and that they resonate throughout the generations. We are delighted to receive the prize in the school, and we can't wait to enhance our digital resources with our purchases. A massive thank you to Sophie for the legacy she leaves behind at St Patrick's Primary and we wish her well in the future!"
Competition judge Kerry Crichton, who is the Deputy Head of Learning & Outreach at Poppyscotland, said of Sophie's entry:
"Sophie's poem was our winner because of its clever and emotive language as well as its evocative link and modern twist on the famous poem In Flanders Fields written during the First World War by Canadian physician Lieutenant-Colonel John McCrae.
"McCrae's poem helped to create the use of the poppy flower as the symbol of Remembrance. And it was clearly not just us judges that were impressed as we've heard that Sophie's poem has already gained its own notoriety after a local musician in her hometown has put it to music." Sophie's poem can be viewed here:
https://www.youtube.com/watch?v=yCMxWeGZQXA
Meanwhile, Alison McFarlane, Teacher of History and Modern Studies at Oban High School, revealed her delight at the school's success. She said:
"The Poppyscotland Learning competition is a great way for students to bring the past to life, consolidating their knowledge of the First World War topic we study as part of the History course and raising awareness of the work that Poppyscotland does.

"The open-endedness of the 'Future of Remembrance' theme was a fantastic way for students to incorporate any interests and skills they may have, while expressing their interpretations of what Remembrance means to them. It allowed students to be creative, put their knowledge to the test, and develop a variety of transferrable skills. On behalf of Ruaridh, Archie and myself, I would like to thank everyone in the community who voted for the boys' entry and Poppyscotland for this amazing experience!"
Kerry Crichton said of the entry from Archie and Ruaridh:
"Archie and Ruaridh's Christmas Day Football Match Charity Event idea was our winner because it is intentionally reminiscent of the football match or matches that were played between British and German troops on Christmas Day 1914 in the trenches during the First World War.

"The boys wrote next to their drawing of a footballer that the match would be played by retired football players and the money raised would go to Poppyscotland. It is a nostalgic and relevant event which we imagine many people would enjoy."
Football fans Archie and Ruaridh said: "The reason we decided to do a football match is because football is a great game to bring people together." Their entry can be viewed here:
https://www.youtube.com/watch?v=AjudCgKwXcI
Gordon Michie, the Head of Fundraising & Learning at Poppyscotland, said:
"With Poppyscotland's brand new interactive learning space and mobile museum – the 'Bud' truck – out on the road challenging assumptions and creating conversations, our Learning Competition was an exciting opportunity for P4-S3 pupils to leap into the future and share imaginative ideas around what the Future of Remembrance looks like to them. Pupils produced posters, drawings, magazine articles, billboards and carried out interviews and social media campaigns – and it was wonderful to see those fantastic ideas come to fruition.

"We'd also like to congratulate the runners up for their brilliant entries, including Anna Watson from Monikie Primary School; Gilbert Green, Libby Ross and Elena de Gier, from St, Mary's Melrose School; and Lilly Manning, Katie Smith, Rebecca McEwan and Charley-Rae Clarke, from Blairgowrie High School."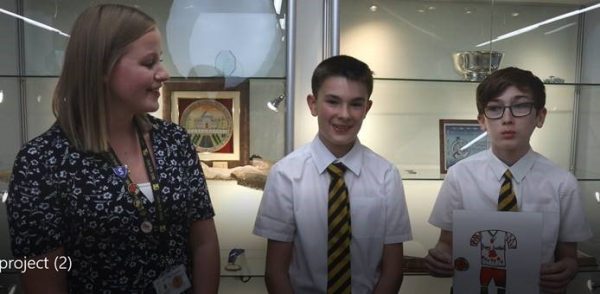 One of the other competition judges was Dr Claire Armstrong, the CEO for Legion Scotland, who said:
"It was a pleasure once again this year to be involved in judging and to help select the list of finalists. All the entries were exceptional, and it was wonderful to see Remembrance through the eyes of our younger generations. The use of art, poetry and modelling showed great imagination, and it is clear that a lot of hard work and research went into all the submissions. Congratulations to our worthy winners and to all those who participated."
Poppyscotland has already launched its next Learning Competition, entitled 'Can You Be Our Fundraising Heroes'. More information is available here: http://learning.poppyscotland.org.uk/competition/. With many of their older volunteers shielding due to COVID-19, Poppyscotland really needs young people across Scotland to fundraise this autumn.  Gordon Michie, the Head of Fundraising & Learning at Poppyscotland, added: "We are seeking to find the most innovative, most sustainable and the best photograph of fundraising in action. We want to put young people and their inspired fundraising ideas in the spotlight this year to find the very best ideas and share them with the world."